On September 1, leaders of two of the world's largest plastic makers called for a global agreement among nations to eliminate plastic waste in the environment.
At a Wall Street Journal event "Getting There: A Global Agreement to End Plastic Waste," Dow Chairman and CEO Jim Fitterling and LyondellBasell CEO Bob Patel discussed plastic makers' commitment to working with governments and other stakeholders to advance a circular economy, in which plastics are reused instead of discarded.
"Simply put," said Fitterling, "Our vision is to prevent plastics from entering our environment by achieving universal access to waste collection and reusing instead of discarding plastics."
They urged support for a resolution at the UN Environment Assembly in February 2022 that would begin negotiations on a global agreement to end plastic waste in the environment. "We should not confuse the value of plastics with the issue of plastic waste," said Patel. "This is a global challenge requiring a global solution. With support from the UN, we can develop a global framework to help us solve this critical issue."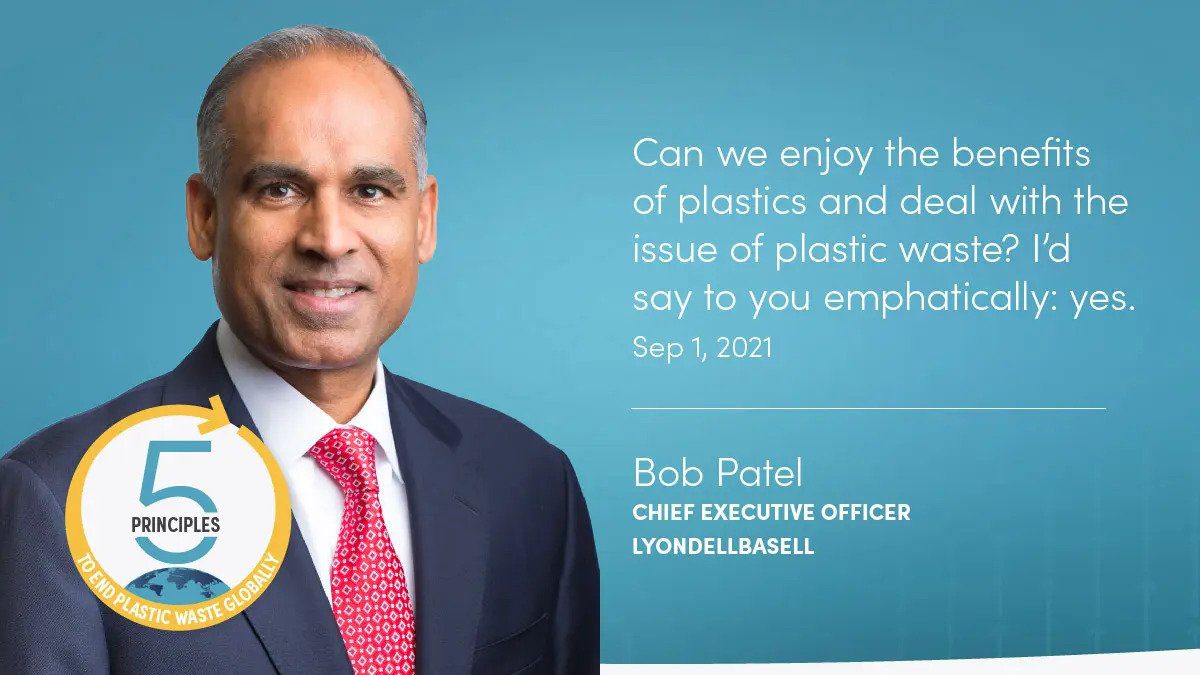 Fitterling said plastics are "a tool for a sustainable future" because their use can significantly reduce greenhouse gas emissions compared to many common alternatives that have been studied. He added that "plastics are an important product for the world's consumers, and as we think about a future, we're trying to address not only the waste and the circularity issues, we're trying to address a world that needs lower carbon emissions. Plastics, of their nature, have helped."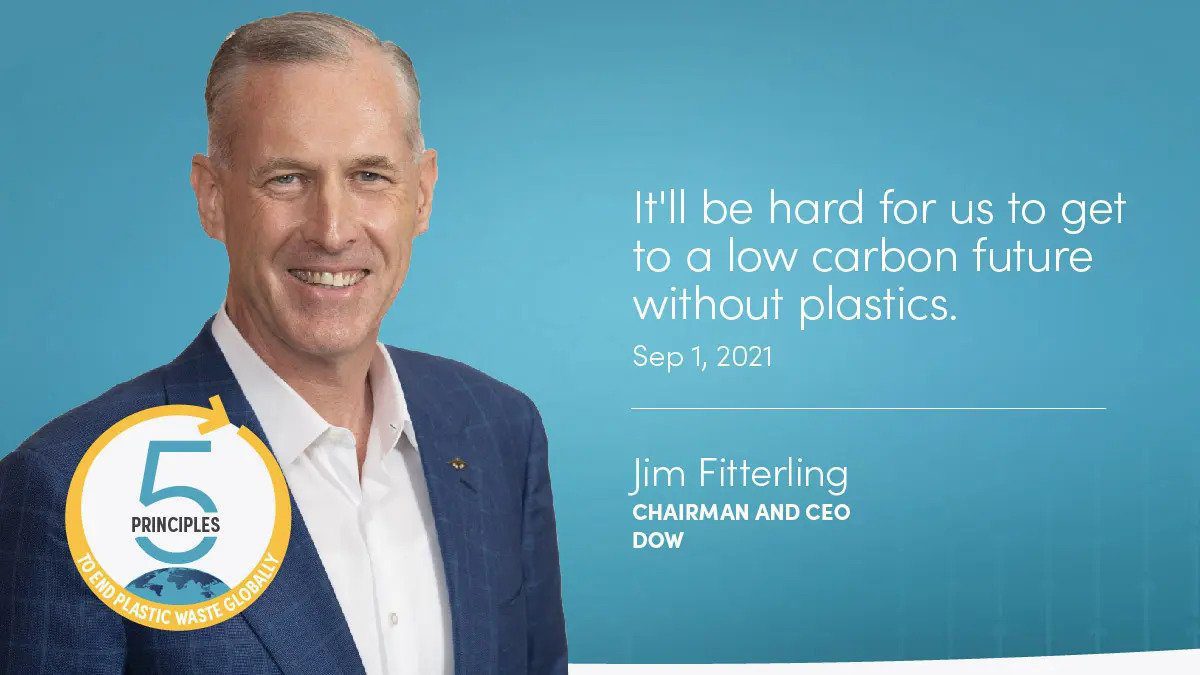 Plastic makers have proposed a set of five principles to eliminate plastic waste, accelerate a circular economy for plastics, and serve as the basis for a global agreement:
Have all nations agree on eliminating plastic waste, while providing flexibility and support to help meet the needs of individual nations.
Achieve widespread access to waste collection.
Recognize the role plastics play in a lower carbon future.
Support innovation in product design and recycling technology.
Measure progress.
Click here for more information about the five principles.
Linked Resources