For every t-shirt in your closet, there exists a t-shirt worth of scraps," says Dr. Julie Willoughby of Circ. In this episode, Dr. Willoughby brilliantly explains how her company is working towards tackling the fashion industry's sustainability challenge. It turns out advanced recycling is an emerging trend in the industry.
On This Episode:
Dr. Julie Willoughby, PhD, Chief Scientific Officer, Circ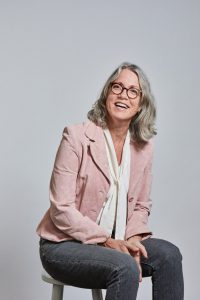 Dr. Julie Willoughby is currently the Chief Scientific Officer of Circ, a position she has held since 2019. Previously, Dr. Willoughby served as an Adjunct Assistant Professor of Textile Engineering, Color & Science at North Carolina State University and the Director of Nike's Coatings and Manufacturing Innovation Program. Dr. Willoughby has extensive experience and expertise in innovation in the chemical, pulp & paper, and apparel industries.
Dr. Willoughby has a Bachelor of Science in Chemical Engineering from the University of Kentucky and a PhD in Chemical Engineering from North Carolina State University.
Mia Quinn, Senior Director, Public Affairs at American Chemistry Council
Mia Quinn leads efforts to communicate the plastics industry's major sustainability initiatives. She works to bring together experts to share insights in key areas of sustainability, including public policy, product design, recycling and infrastructure. 
She is passionate about collaboration, clear communication and engaging audiences to learn more about innovation and modern solutions for our communities and our country. 
Mia has a degree in political science from Washington University in St. Louis. She grew up in the suburbs of Denver, Colorado and is a lifelong Denver Broncos fan. She lives in Northern Virginia with her husband and two sons.