Meet Anna, circular economy market manager, NOVA Chemicals
Every day at work, Anna deals with a paradox.
"The plastics paradox is kind of two opposite ideas."
Idea one:
"One idea is that plastics are actually good for the environment compared to alternatives, because they're lightweight. Plastics can be a better choice of material from a carbon footprint perspective because it typically helps us offset our greenhouse gas emissions."
Idea two:
"And the flip side is the plastics waste issue. The material really does need to have a better end-of-life solution. Instead of just sending that material to landfill, we need to change our mindset and think of that material as a resource and make sure that it's collected and not disposed of."
Anna's working on idea two. And she has the experience – and now the opportunity – to help change that outdated mindset.
"I have over two decades of experience, and I now get to use it for bettering the world, which is pretty exciting."
She's helping change the course of her company… and in turn, an entire industry.
"I have transitioned from saying I work in plastics to saying I work in plastics recycling. And people always ask me, 'How can we do it better?"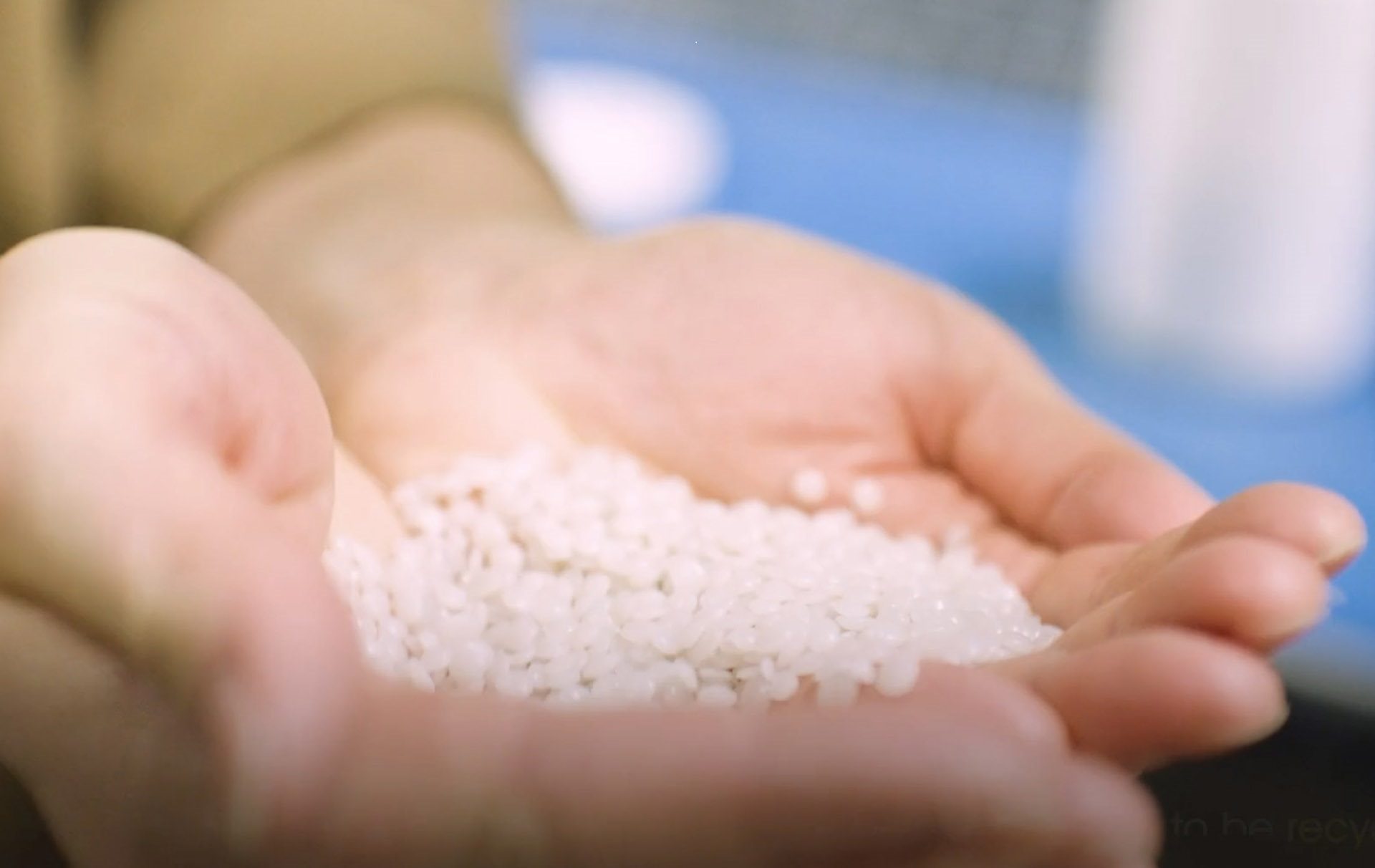 "Plastics do not belong in the environment. But plastics don't belong in a landfill either. Plastics are a resource, and we need to use that resource in a better fashion. It needs to be more circular. What we have today should be reused and repurposed. Recycling does that for us."
"More circular" means that used plastics circle back into our economy and stay out of our environment – creating a circular economy in which plastics are recovered and reused or recycled instead of discarded.
As circular economy market manager for NOVA Chemicals, Anna is focused on making sure that more and more of the plastics her company makes can actually be recycled. She calls it "design for recyclability." And it's key to creating a circular economy.
Meet Anna. One of America's Change Makers.
Designing products for recycling requires a new mindset among everyone who makes or uses plastics.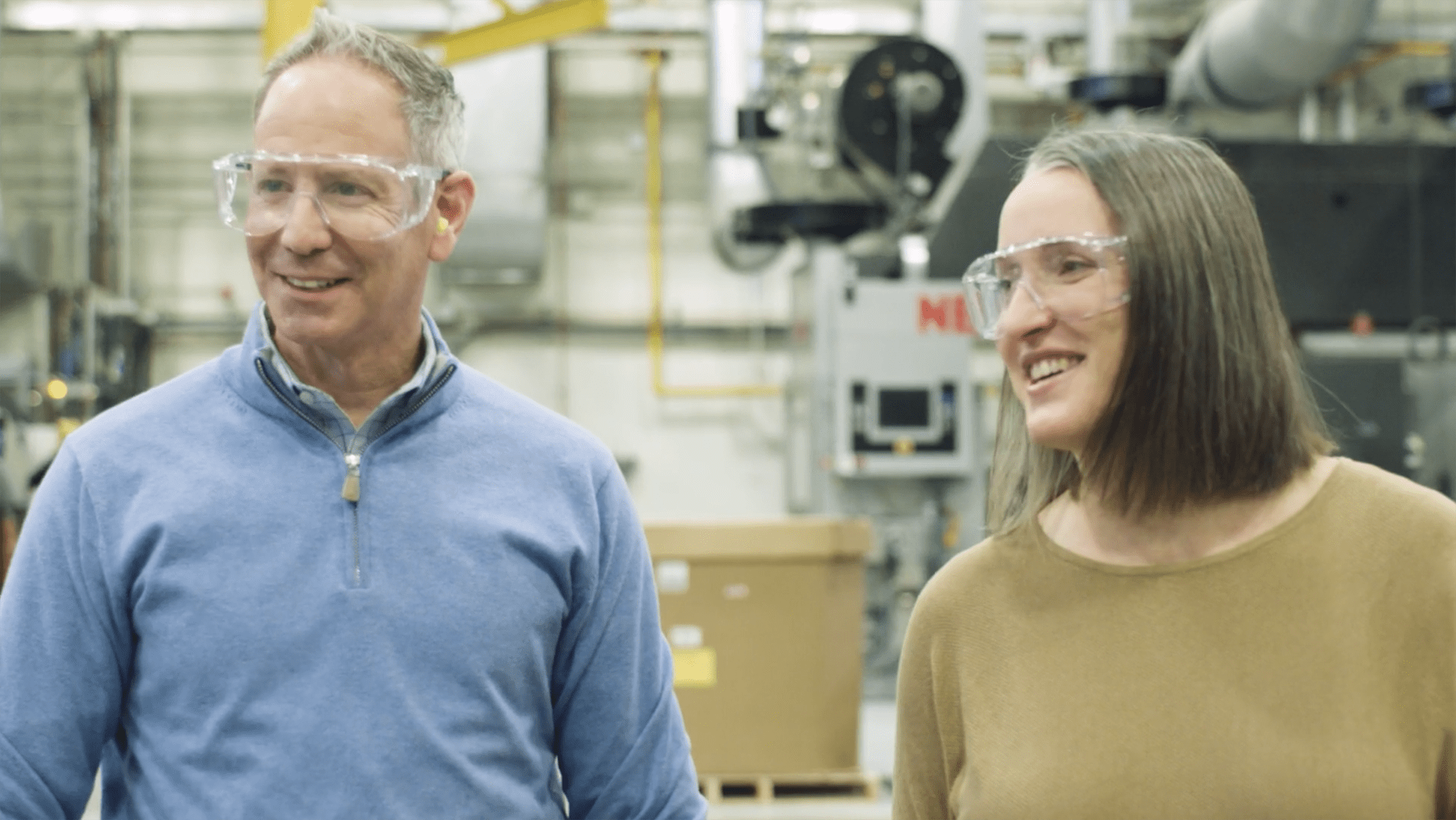 "The goal of design for recyclability is ensuring that what you put out in the marketplace is ultimately recyclable, so that it can be collected, it can be sorted properly, it can be reprocessed, and there's a market for it to be remade into another product."
This design approach is needed to help recycle more of the 90% of plastics that aren't recycled today.
"Design for recyclability is a relatively new initiative. And I think that is largely because we're starting to understand that, even though technically all plastics can be recycled, the way that our systems are set up, and the infrastructure that we have available to us, means that only certain types of plastics are actually recycled. And so we need to understand how to work within that system to design products that will be collected and will ultimately be recycled and reused."
It requires some big changes at some big companies. Such as hers.
"Being in the circular economy team within NOVA Chemicals is really dynamic. It's essentially a new business startup. And we have to think outside the box. And we have to think about ways to make change not just externally but also internally within our own company. And transformational change is difficult, but it is so rewarding."
And at other companies, something as simple as changing the color of a bottle is a really big deal.
"Even though a bottle is recyclable, it may not be optimal. For example, when you have a lot of color in a bottle, you'll end up with a recycled plastic that has color in it and isn't as marketable. Not every company can use color in their products. Most companies prefer a natural or a neutral palette that they can then make into any product that they want."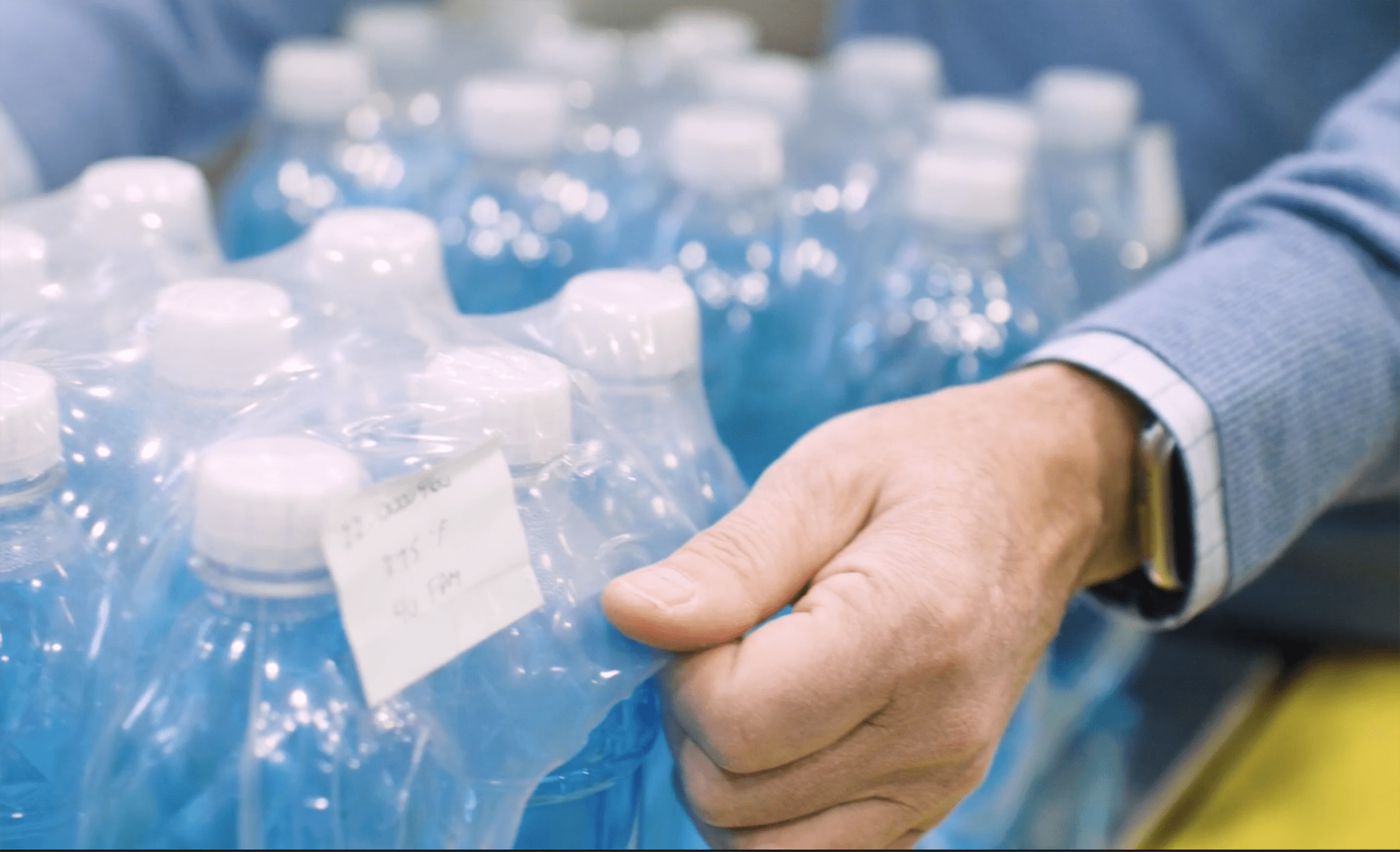 "Not using color in a bottle makes it a better design for recyclability because it can be recycled into more products. Big brand companies are heavily invested in how their products look. And so it's a big shift to move away from heavily colored products or to create alternate ways of delivering that color."
That requires some creativity.
"One way to think about design for recyclability is to not necessarily alter the branding colors or the exterior of the product, but to think about different ways of achieving that same aesthetic. The base bottle could be natural, and the label could have the color and cover the entire bottle. And the labels should use the same type of plastic as the base bottle because that's easier to recycle since you don't have to remove the label in order to recycle the bottle."
In addition to designing for recyclability, Anna's company casts a wide net to recover used plastics that can be made into recycled plastics for its customers.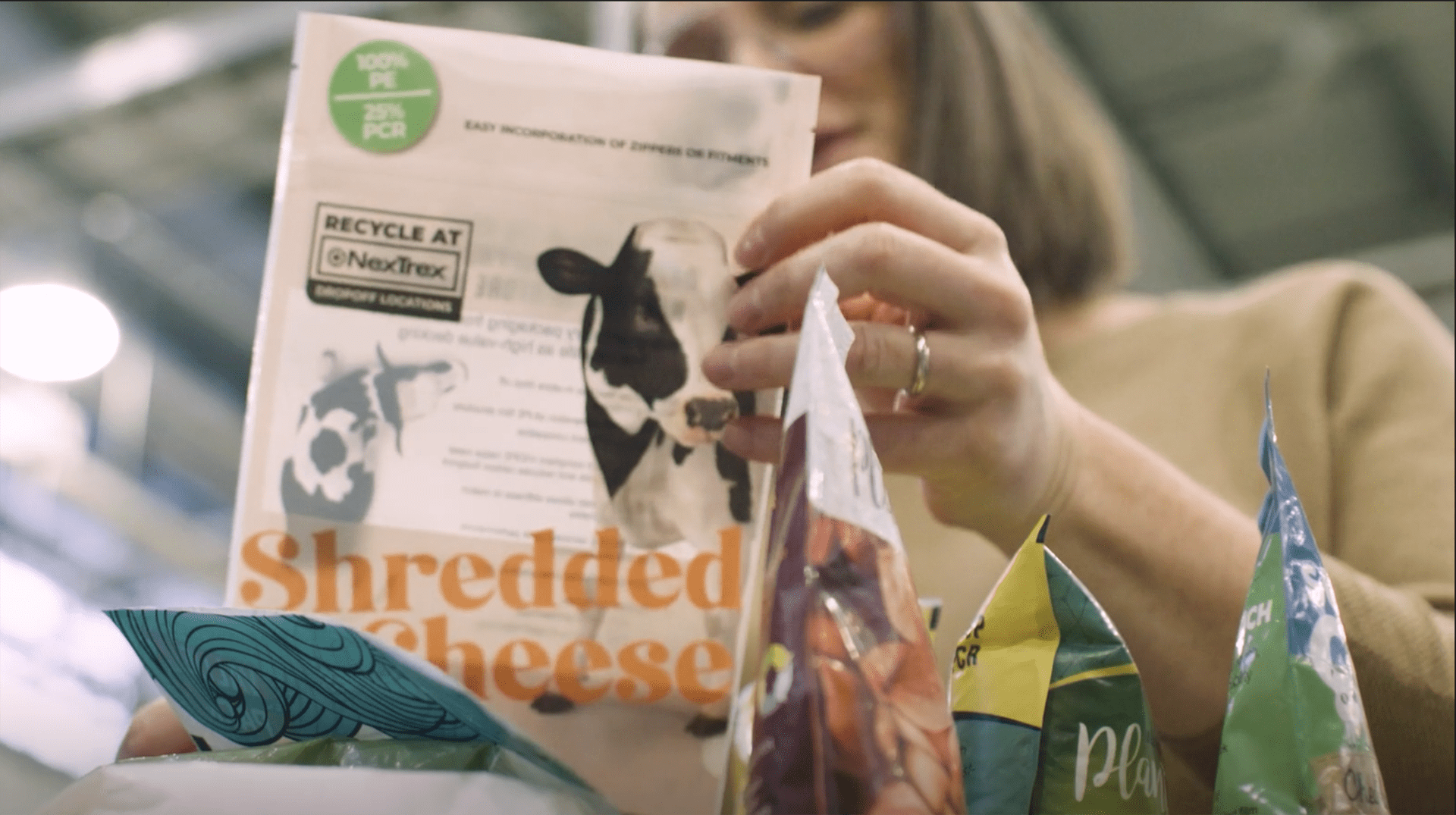 "We have a portfolio of three recycled polyethylene grades. They're all 100% post-consumer content. They're from a variety of source streams. One is from natural milk jugs. One is from agricultural film. And the last one is from retail takeback where people bring their plastic film, like bags and wraps, back to stores."
Her last example is a good way for all of us to get involved in recycling. Including Anna's kids.
"In our family, we have two young kids. We are avid recyclers, of course. Anything that can be recycled is recycled. We can drop off plastic film for recycling. Although it's not collected curbside, it makes us feel really good collecting plastic and being able to drop it off and know that it's not going to landfill."
As more and more companies design for recyclability, we'll see more plastics "not going to landfill."
It's people like Anna who are making that happen.
We wish Anna continued success.