Meet Jessica: technical service and development scientist, Dow
Jessica jumps out of airplanes.
"I would consider myself a little bit of an adventurer. I have about a thousand jumps in skydiving. It allows you to see the world from a very different perspective."
In addition to skydiving, her adventures include hiking, backpacking and scuba diving in far-flung places. Adventures that showed her firsthand the results of mismanaged plastics in the environment.
"I've been all over the world, and I've definitely seen the detrimental impact that plastic waste has."
Her adventures may be one reason she looks at used plastics "from a very different perspective" – as something beyond waste. And one reason she does what she does today.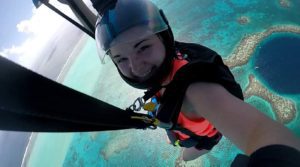 "One of the great things about skydiving is it's something where you're always learning the next skill, so you're always looking for ways to improve. To fly in different orientations."
As technical service and development scientist at Dow, she's translating her experience of falling out of the sky into changing the "orientation" of plastic waste.
"For the past three years I've been working almost exclusively on development of our PCR containing products. I've led the development and commercialization of post-consumer recycle products for the North American markets."
PCR/post-consumer recycle = used plastics that have been recovered and incorporated into new plastics. Jessica is helping keep plastics out of our environment and in our economy. Giving us a new perspective on used plastics – as a resource for making new plastics.
Meet Jessica. One of America's Change Makers.
Jessica works with plastic materials that can be a bit trickier to recycle than bottles and containers: film.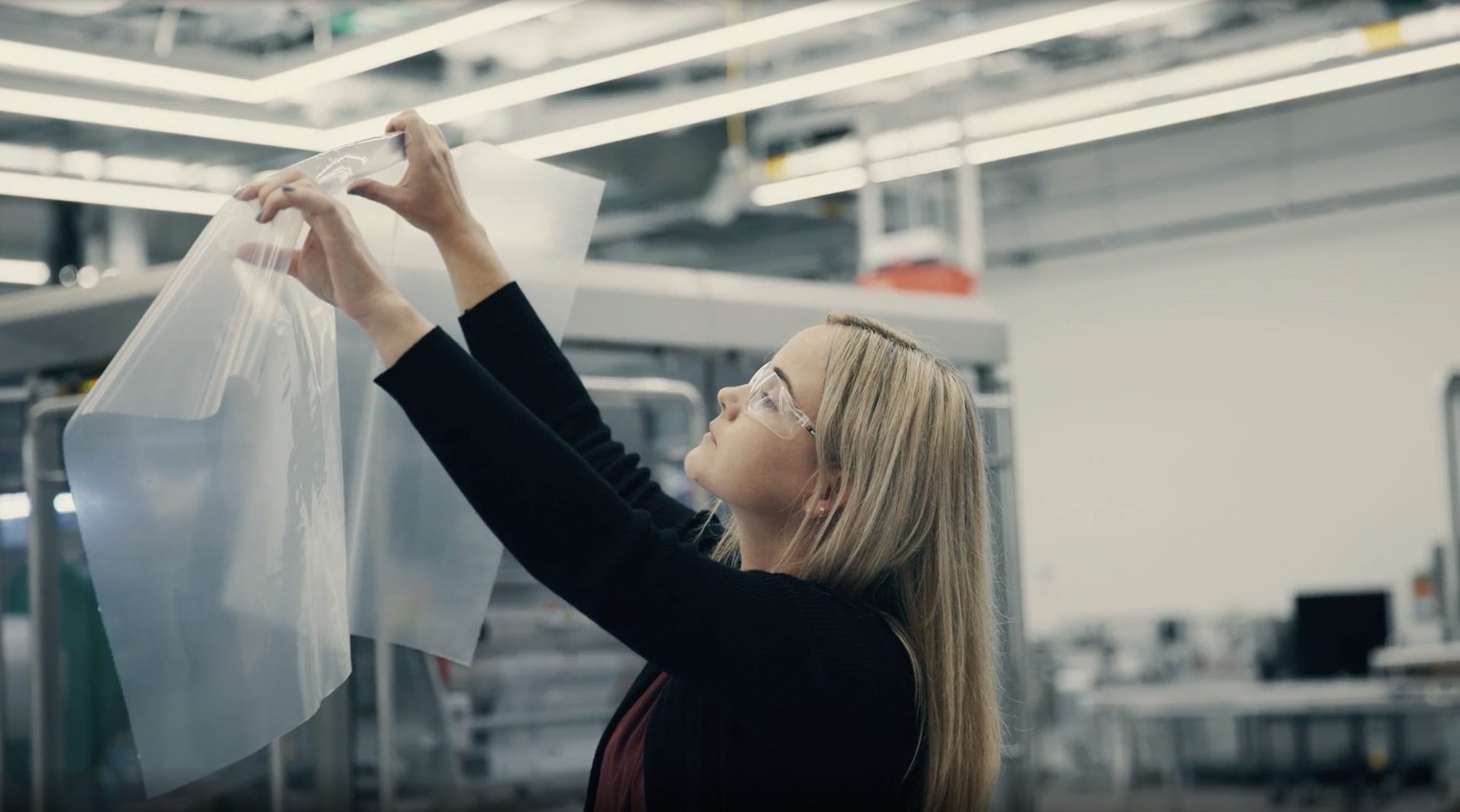 "Flexible film is used in your everyday life. When you buy a case of toilet paper, it comes in a film over wrap. Paper towels are another example. Water bottles are another great example – the material that's bundling them together is a flexible film. These different types of packaging can be used to create new packaging that has recycled content."
Film packaging typically is not collected in curbside bins. Instead, shoppers take it back to any of thousands of participating grocery and retail stores across the U.S. that collect plastic bags and wraps for recycling.
"In terms of recycling, I think everybody is really comfortable taking their recycled material and used plastic out to the curbside. But when it comes to flexible film recycling, it's really important to take that material back to a local grocery store or retailer so that it can contribute to a circular economy and the recycling stream. Many products will also have a label that will assist you in determining what's the best way to recycle the packaging."
She also recovers plastic film from commercial sources that otherwise would be sent to landfills or incinerators.
"Much of the recycled material that we're recovering is from distribution sources. Really valuable streams are flexible films that wrap things like pallets. So it's from those big box retailers, sources of clear commercial polyethylene that has been used and met its intended application."
Dow processes these used plastics into PCR "resin" that is combined with the company's high performance resin. This combo is used to make new packaging and other products.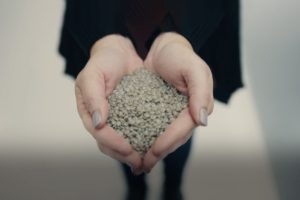 "We take the mechanically recycled material, and we combine that with virgin resin. We formulate those resins so that when we incorporate them into packaging, we can maintain the packaging performance. Even with the PCR present."
This recycled plastic is used for packaging you may see on store shelves… or at your front door.
"The applications and markets that we target are things like your lawn and garden bags, protective packaging like air mailers used in your e-commerce, shrink film that wraps your water bottles and also trashcan liners."
Jessica is proud of the environmental benefits derived from using PCR in everyday packaging that we all can use.
"What is really exciting about the products that we're offering that contain post-consumer recycle is that we are keeping plastic waste out of the environment. And also when we're using recycled content, we're creating products that have a significantly lower carbon footprint. Lower carbon footprint is important because we're all trying to meet our reduction of greenhouse gas emissions goals and create more circular materials."
Jessica likes this new way of looking at used plastics. She believes the growing use of PCR will change the way we make much of our
plastics.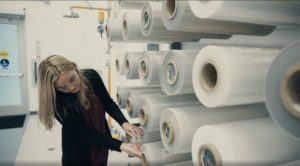 "I think we're at the stage of post-consumer recycle and incorporation into plastic packaging where the demand is there, and we really need to bolster the collection and infrastructure. So we definitely have the demand and we're going to need more supply."

"I think that that's going to be the future of plastics. And I'm really excited that one day we won't have to depend on natural resources to create new packaging." And that would give us all "a very different perspective" on plastic waste.
We wish Jessica and her colleagues continued success.