Growing up on 12 acres near Kent State University in Ohio, Kait's family practiced diehard conservationism—principles that still drive her today.
"I like the idea of becoming more sustainable. I personally compost and try to find alternative ways of becoming more self-sufficient, more stable on our own."
She understands that her generation must take a stand for future generations.
"If my generation can start changing our frame of reference and start providing more for future generations than taking away from them, I believe that's a really important stand that a lot of us need to start taking."
Kait brings her lifelong passion for sustainability to her role at Covestro, where she works on creating innovative plastics to help customers save energy and become more sustainable.
Meet Kait. One of America's Change Makers.
Over her career, she has watched and helped plastic makers transform to embrace sustainability in their business models and products.
"When the polyurethane industry was first developed, they used whatever chemistry they could to produce the best foam possible. Fast forward to now, everybody has been pushing towards suitable substitutes to become more efficient and more eco-friendly."
Rigid foam is one of the innovative plastics that Kait works with at Covestro to help improve sustainability.
"We are experimenting with rigid foam to help customers save on energy and reduce costs in the long run for energy usage."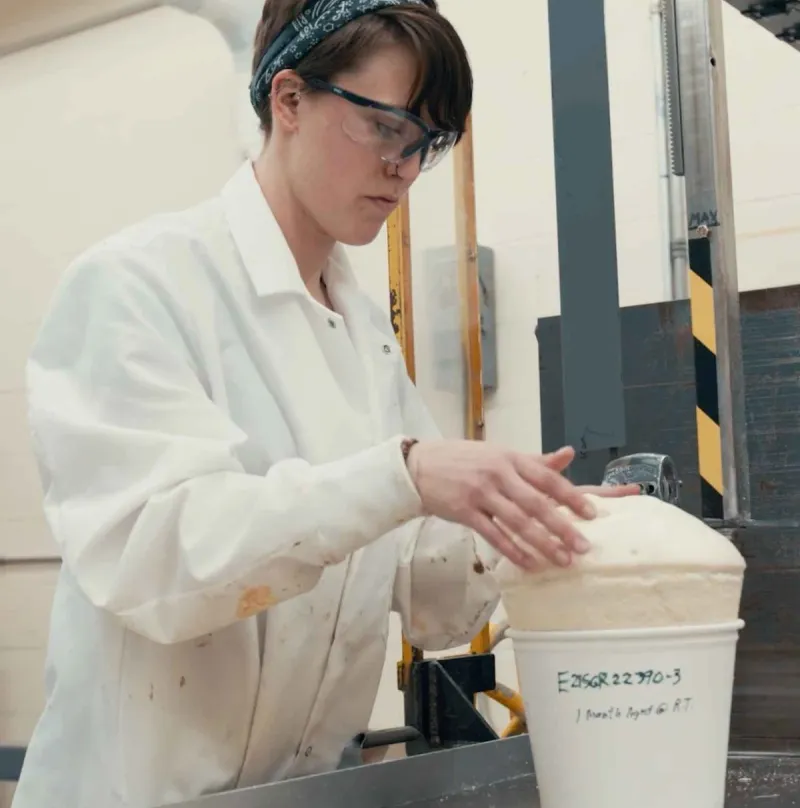 She believes that plastic and sustainability can go hand-in-hand by helping reduce energy use and greenhouse gas emissions.
"Rigid foam acts very similarly to a security blanket. It keeps heat in and keeps cold out. With rigid foam, a big component that we're trying to drive is reducing energy costs for the consumer. So, if you're using your air conditioning, you don't want to pay a whole lot of money just to use air conditioning. We also don't want to produce more energy than is actually needed. Rigid foam helps with that."
Kait collaborates with her customers to create products help that drive down greenhouse gas emissions.
"We are trying to work with these companies to decrease the emissions that they produce in order to have a more sustainable flow. And that way, in the long term, we can use less energy than we do now."
Her young children, however, have a different view of what their mother does at work.
"My kids think that I play with foam all day, but it's definitely not all of my job."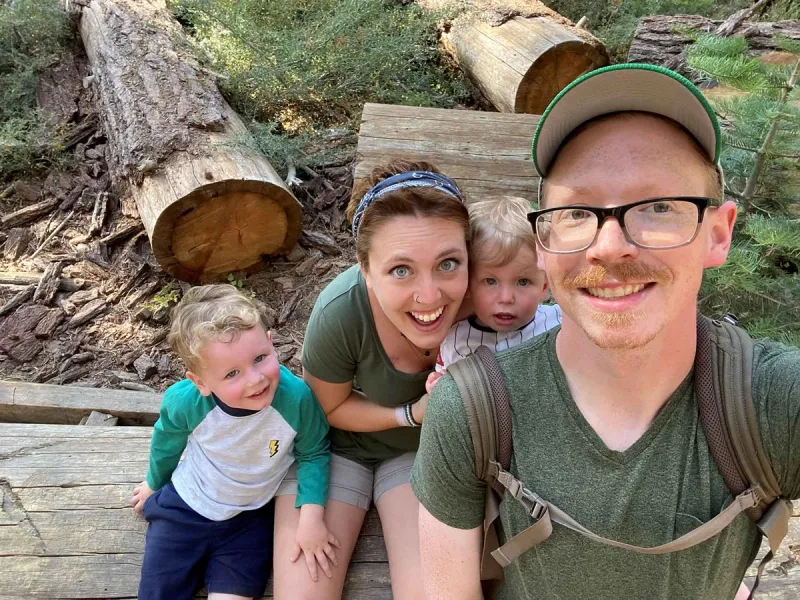 Kait is proud that her work aligns with her family's history of conservationism, both professionally and personally.
"The fact that we can make products that also help promote that type of living is, in my mind, a really important thing to do because we do only have a thin amount of resources here on Earth. And I feel like it's my responsibility as a parent to teach my children not only what that means but allow them to explore and discover what it means for themselves."
Change Makers like Kait are inspiring the next generation of scientists and engineers to develop new, innovative plastic materials that help reduce greenhouse gas emissions and create a more sustainable future.