"My sister and I were the first in our family to go to college."
After she graduated from college, Natalie found her way to ExxonMobil, where she started her career as a materials engineer. But as she rose up the ranks, ExxonMobil's efforts in sustainability piqued her interest. She wanted to be part of the team shaping the future of plastic recycling.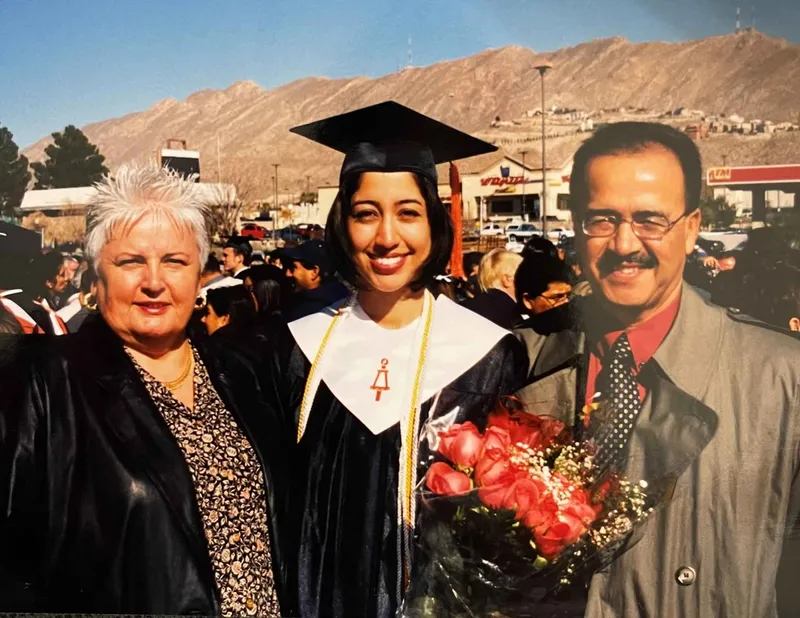 "I expressed to management that I'd like to be a part of improving sustainable solutions in our industry. Over time, this role opened up as our company started looking at advanced recycling, started seeing that as a valuable solution and started looking for people who could help support this new business."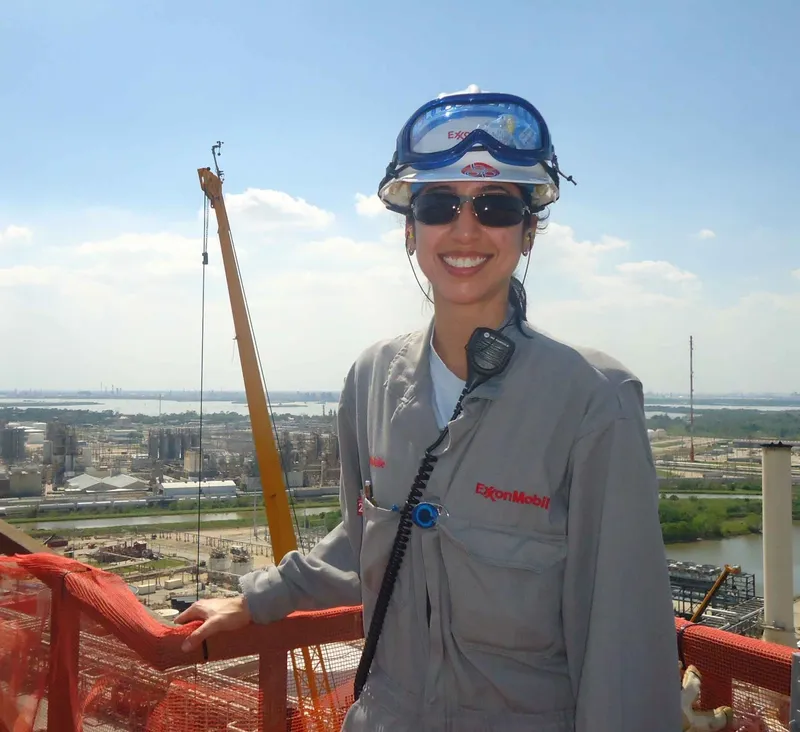 Now Natalie works in Advanced Recycling at ExxonMobil, where she finds used plastics that can be broken down and made into new products.
In fact, America's Plastic Makers have two ambitious goals around circularity: first, that 100% of US plastic packaging will be recyclable or recoverable by 2030 and second, that 100% of U.S. plastic packaging will be reused, recycled or recovered by 2040. And there are a lot of people working to achieve these goals.
Meet Natalie. One of America's Change Makers.
Natalie's job is to identify used plastics that are difficult to recycle through traditional, or mechanical, recycling so they can be converted into valuable new products.
"I work on finding plastic waste, diverting it from landfills, and bringing it into our advanced recycling operations. We're trying to take that plastic waste and convert it into molecules that can be used to make valuable new products."
Her team specializes in advanced recycling, the chemical process that allows us to convert a wide range of hard-to-recycle plastics into new products.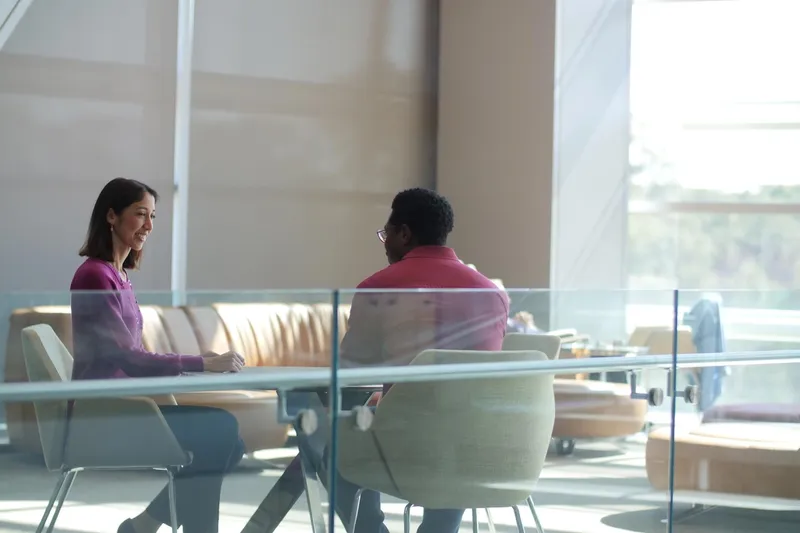 "Think about all the packages you may get in the mail containing your favorite product you bought online. Often they contain a lot of plastic film, such as bubble wrap or little pouches of air bubbles for protection. Right now, that film is difficult to recycle. You can't just throw it in your recycle bin because, most of the time, the municipal recycling facilities don't want it. It really clogs up their system, and they don't have a home for it."

"Advanced recycling takes that material and breaks it down into molecules that are the basic building blocks of many materials. And those molecules then go into our systems and come back out as new products, including virgin-quality plastic resin. That virgin-quality plastic resin can then be made into all of the plastic articles that you see today, from the pouch that holds my daughter's favorite trail mix to the bubble wrap used to protect your next online purchase to plastic used in the medical industry."
Ninety percent of plastic products are not recycled today, and Natalie sees that both mechanical recycling and advanced recycling are needed to make significant progress.
"To address the problem of plastic waste, we really need to think about both mechanical and advanced recycling. The type of plastic that's going into mechanical recycling has a good home. It provides a lot of value there. The material that I focus on is waste that currently goes into trash – the things that are more difficult to recycle, like laminated films, food packaging, and things that have more contaminants in them."
Continued investment in collection, sorting and recycling infrastructure is key to improving plastic recycling rates across the United States.
"A lot of the infrastructure for recycling that we have here in the United States is really for supporting mechanical recycling, which is great. But advanced recycling needs to access different, really challenging material, and how you process that material is also going to be a little bit different."
When Natalie meets people skeptical about the benefits of plastics, she reminds them about the essential role plastic plays in all of our lives.
"Plastics provide a lot of benefits in society, from the way they're used in the medical field to help save lives and improve our health and wellness, to the way they help preserve food, and minimize food waste. We really want to be able to continue to harness the benefits of plastic, while improving their circularity."
For Natalie, sustainability is personal.
"Somebody once told me that anytime a business is doing good, it's good business. And personally, that's what I believe. This is important to society and to me, as a mom of a very young daughter, who I want to have a very bright future."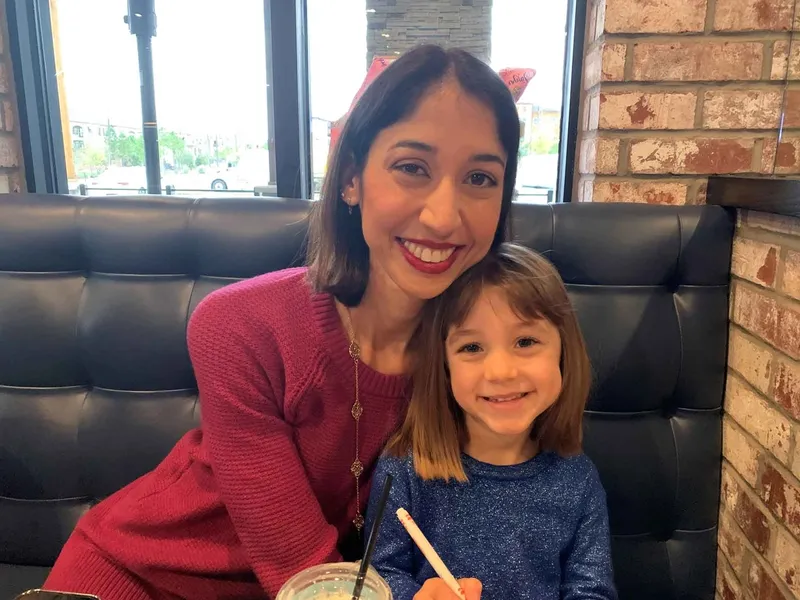 And Natalie has high hopes for the future.
"I think it is possible that someday in the future, technology developments will allow us to use recycled plastics to make all of the plastic products we see today."
With Change Makers like Natalie, we are one step closer to a future where reusing or recycling plastics is not just common practice, it's common sense.