Raul knew that he wanted to drive change at a young age. Inspired by scientists working on the Human Genome Project, he realized that he, too, wanted to develop technology to solve some of society's most pressing challenges.
"When I was in high school, the Human Genome Project was being discovered. And I thought that was one of the great things that technology could do to advance progress. So back then, my intent was to study biochemistry, just to be part of the solution to that problem. Over time, my career shifted towards chemical engineering. And since then, I've been looking for ways I could solve important problems."
After Raul learned about opportunities to get involved in the circular economy, there was no turning back.
"So, when I got involved in the circular economy, that was the opportunity as a chemical engineer to try to improve sustainability and provide, at the same time, solutions that are valuable for the industry as well as valuable for the citizens."
Now Raul is the Senior Manager of Reaction Engineering & Technology Development at SABIC, solving problems to create a more sustainable future.
Meet Raul. One of America's Change Makers.
At SABIC, Raul works with large brands to help them achieve their sustainability goals, bridging innovation with implementation.
"We have a range of products that we have put in the market based on different types of recycling. And those solutions are included as part of our TRUCIRCLE™ portfolio. We have worked with big brands like Unilever and Philadelphia Cream Cheese to create products that originated from plastic waste and were developed into products that we can find in the supermarket today."
Raul knows that mechanical recycling has limitations, so he sees advanced recycling as the best way to reuse hard-to-recycle plastic and incorporate more used plastic into everyday products.
"There is a big proportion with plastics that currently cannot be technically upgraded into new products by means of mechanical recycling. Advanced recycling provides that solution to valorize those plastics that otherwise wouldn't be recycled into something that we can put into our existing infrastructure and enable more and more recycled content in new products."
Every day, he works to create a more circular economy, developing the technology that allows plastic to be reused again and again.
"What we are trying to do with the circular economy is, on one hand, trying to make sure that the products we produce are managed in a proper way so that plastic waste is not mismanaged. But the other component to it is that we not only want to eliminate that waste, we want to make something valuable out of it. We want to give a second life to those products."
For Raul, sustainability is more than a job. It's a philosophy that he is imparting to his son.
"My family I were living in in the Netherlands before we moved to Houston. So, when my son was a two-year-old, one of those moments we enjoyed the most was around recycling. Netherlands has this amazing culture of recycling. And my son would bring recyclables to the different containers – six or eight different containers.

When we moved to Houston, it was funny when my son, being a little bit older, asked me, why don't we make those trips to put recyclables in the bins? And unfortunately, at that point, I needed to say that there are no such containers here. But by that time, I was already working in the circular economy. So, I could tell him that I'm trying to solve that problem."
Raul's son is following in his father's footsteps.
"It's an enormous source of pride that my son already has recycling embedded in his DNA. It has become something that is natural for him. Because in my view, that's the objective of what we're trying to do, make recycling and the circular economy become something that is natural for people."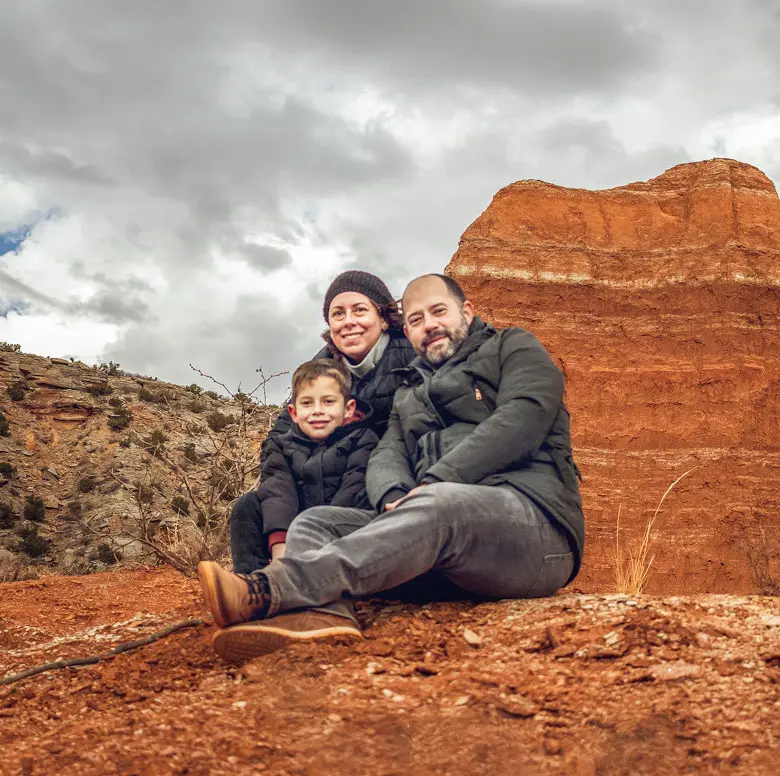 According to Raul, education is key to creating a more sustainable society.
"I really believe that if we educate adults, but especially kids about how to do things in a sustainable way from the beginning, that is probably a good part of the solution already."
Thanks to Change Makers like Raul, future generations can live in a world where plastic is made to be remade.