What Is Advanced Recycling?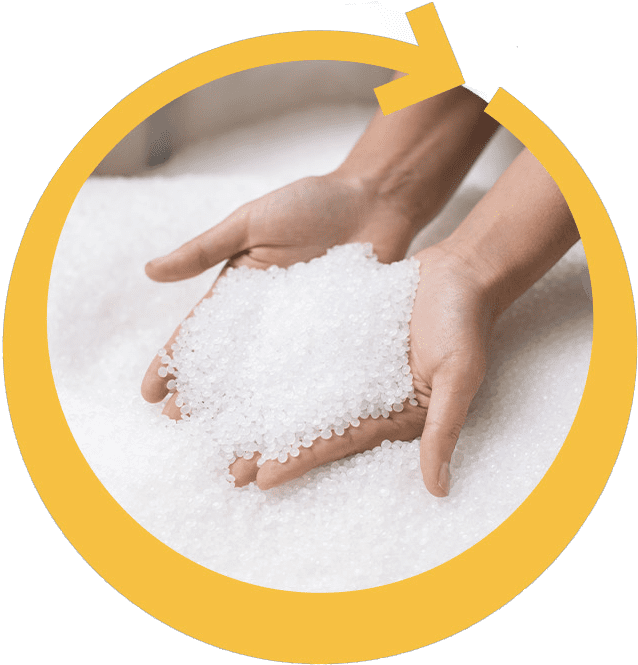 New Ways to Recycle More Plastics
THAT'S
ADVANCED.

Advanced recycling creates new top-quality plastics out of used plastics, reducing our reliance on natural resources and allowing us to remake "hard to recycle" plastics. Advanced recycling – also called chemical, or molecular recycling – is a game changer in the drive toward sustainability and key to meeting circularity goals while keeping plastics out of landfills and out of our environment.
Plastic makers are embracing sustainable change and new ways to make plastics. Major plastic companies are incorporating new business approaches and production processes to take advantage of advanced recycling technologies. We're committed to a future where plastics are recovered and remade again and again.
What's Advanced Recycling?
Recycles (Lots) More Plastic
America's Plastic Makers are investing in innovative technologies that can recycle more of the 90% of plastic that is not recycled today. These technologies – called advanced recycling – turn used plastics into materials that can be made into new plastics and other products. Advanced recycling technologies in use today are increasing the types and amount of plastics we can recycle, so they don't end up in landfills, incinerators, or our environment.
Low Air Emissions Technology
Advanced recycling facilities are most appropriately regulated as manufacturing operations and are subject to Clean Air Act (CAA) limits, as well as applicable state and local regulatory authorities. Researchers found air emissions from typical advanced recycling facilities were roughly similar to or lower than those from many other common facilities, such as universities, hospitals, food processing and automotive manufacturing facilities.
Drives Down Greenhouse Gasses
A study by Argonne National Labs found that making plastic from used plastic through advanced recycling can drive down greenhouse gas emissions of plastic manufacturing… significantly. Argonne researchers found that substituting 5% of feedstock made from advanced recycling in place of conventionally produced feedstock reduces greenhouse gas emissions by up to 23%.
Stronger Economy, More Jobs
In addition to reducing waste, advanced recycling facilities could have a significant impact on U.S. economic output and job creation. A 2022 review found that the U.S. could support more than 150 new advanced recycling and recovery facilities, which could result in:
48,500 jobs,
$3.3 billion in annual payrolls, and
$12.9 billion in annual U.S. economic output from new advanced recycling operations.
Investing Billions in New Technologies
The plastic recycling industry has announced more than $7 billion in these advanced technologies…in more than 40 projects that have the potential to divert approximately 21 billion pounds of waste from landfills and incinerators. These technologies could help us meet the goal of reusing, recycling or recovering 100% of plastic packaging in the U.S. by 2040.
Innovative Technologies = Dramatically Increased Recycling
Today's recycling systems can recover some used plastics. But not anywhere near enough. That's what makes burgeoning private investments in new innovative, advanced recycling technologies so exciting. These technologies can dramatically increase the types and amount of plastics that can be recycled. Which reduces the need for fossil resources… and keeps plastics out of our environment.
The U.S. Department of Energy's Argonne National Laboratory, in a new report, found plastic production through advanced recycling of used plastic can help displace higher carbon fossil-based production, reducing greenhouse gas emissions and increasing the recycling rate in the United States.   The report concludes that advanced recycling will "promote the circularity of the plastic packaging industry by reducing the dependence on fossil resources," as well as "reduce plastic waste accumulation."
Gayle Bentley, DOE's Bioenergy Technologies Office's technology manager for the center, said in a statement that new research indicates two chemical recycling technologies — pyrolysis and hydroformylation — indicate "that exciting new technology paves the way for truly sustainable plastics and a circular plastics economy."
"The technology is a sustainable option that significantly reduces landfilling or combusting plastic waste by converting them into new virgin feedstocks that can be used to make new plastics, chemicals, waxes and transportation fuels."
INSIGHT: How the US Can Achieve High Plastic Recycling Rates, July 2021
Prashanth Sabbineni, Independent Commodity Intelligence Services

"Advanced recycling enables the creation of new plastics from used plastics, displacing the need to extract fossil feedstock. Importantly, they operate like other manufacturing facilities, subject to federal, state and local regulations. A recent study found air emissions from a typical advanced recycling facility to be roughly the same as familiar facilities such as hospitals, universities and food manufacturers."
Critics mischaracterize science behind advanced recycling

, March 2022



Marco J. Castaldi, Ph.D. Professor, Chemical Engineering Department Director, Earth System Science and Environmental Engineering Program The City College of New York
Join us in making Sustainable Change
Stay informed on our progress on advanced recycling, the latest recycling innovations, and how you can help.
Other Advanced Recycling Resources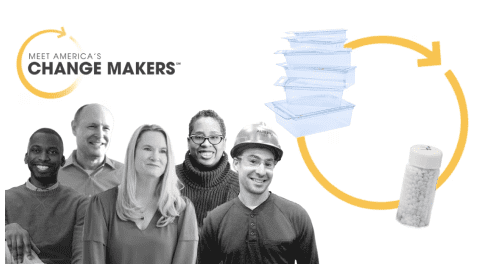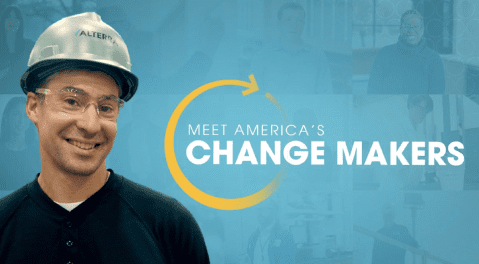 Meet Jeremy: The Disruptor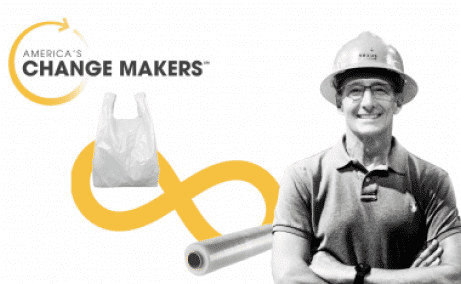 Meet Eric: The Entrepreneur