When you took a shower this morning, did you think about your shampoo bottle's future? Not likely. And have you ever wondered what the neighborhood playground equipment is made of? Probably not. Surprisingly, both the bottle and the playground can be made from the same plastic. Thanks to recycling, shampoo bottles can be repurposed to create fun playgrounds for our kids to enjoy.
It's time to change the way we think about plastic. Plastic in many forms—even that simple shampoo bottle—is a durable and valuable resource we should reuse. Because many of us grew up in communities that promoted recycling, it's become a common term. But reusing plastic and thinking about it as a valuable resource in a circular economy is a newer concept—and an important one.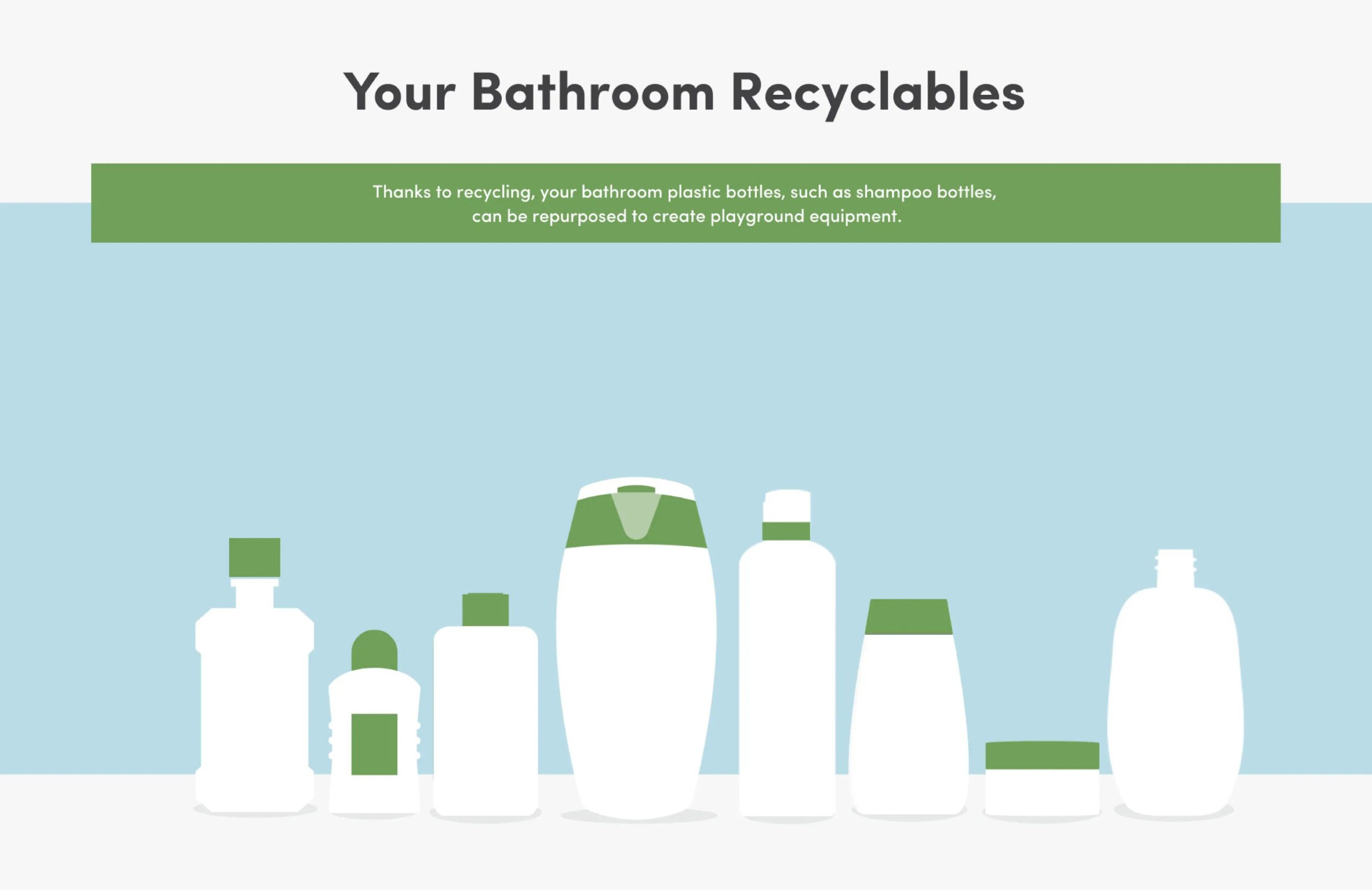 Sliding to reusable plastics
How did something like a shampoo bottle end up being used in creating your child's favorite playground set? It started with companies looking to make more eco-friendly products by reducing their reliance on traditional materials like metals and wood. To make this a reality, companies are putting reuse and recycling into action and taking used plastic like HDPE—the plastic used to make containers such as those used for milk, shampoo, soap and detergent—and reusing it to build playgrounds. One of the easiest materials to recycle, it's been shown that HDPE can be recycled and further processed at least 10 times under controlled conditions. As an added plus, playground sets made from recycled plastic are more durable than those made of traditional lumber or steel. So say goodbye to rust, splitting and rotting (and splinters).
A number of companies are making or selling playground equipment from recycled plastics. For example, MaxPlayFit sells playground equipment made from reclaimed post-consumer plastic products, with each structure accounting for some 25,000 recycled plastic containers. Meanwhile, Hideout Play Company manufactures play towers made from 100% recycled HDPE. And, Little Tikes' Go Green! Jr. Play Slide is both made from recycled plastic and it can be recycled once your children have outgrown it.
"Plastic is a reliable and durable material that can provide significant value beyond just its first use," said Pat McNamara, founder of MaxPlayFit. "Our recycled playgrounds and equipment are a shining example of reusing valuable resources and turning them into something fun and durable that will last for years. This benefits the environment by keeping plastic waste out of landfills while giving children plenty of fun and challenging activities that help keep them active."
Take action
It's inspiring to see something that was once viewed only as "single use" become a new, durable product as tangible as a playground. By learning how to recycle properly according to your community's program, you can contribute to reuse and recycle more plastics to create useful products.
Check rooms beyond the kitchen for recyclables like the bathroom, laundry room and garage—all places you're likely to come across a plastic bottle or two that can be recycled. Those bottles are more likely to be "clean" and already ready for recycling since they're filled with soap or other cleaning liquids. Don't forget to twist caps on before placing empty bottles in the recycling bin. Also, check with your local recycler or government to learn which plastics can go in the recycling bin. Or, visit berecycled.org.
Continue to visit America's Plastic Makers: Making Sustainable ChangeSM to learn more about how communities, companies and brands are recycling and using recycled plastics.