Meet Jesus: advanced recycling and bio supply associate director, Dow.
Jesus grew up in a family that valued opportunity.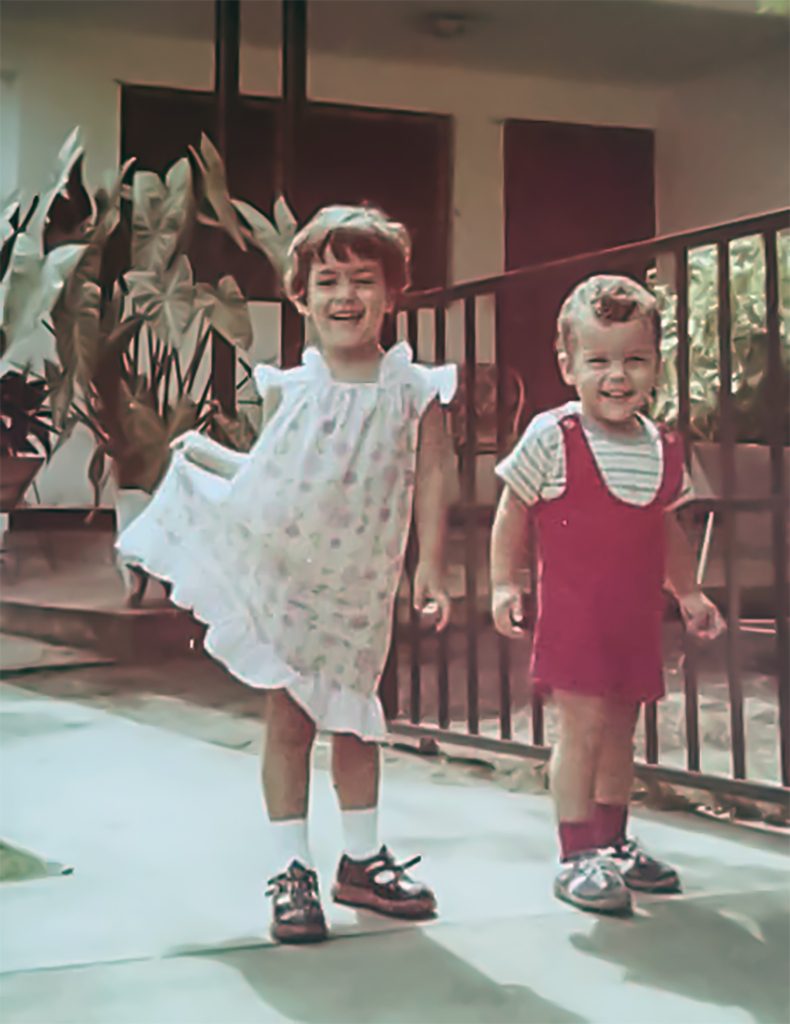 "I grew up in a humble home. My parents taught us from an early age the values of respect for others, respect for our planet, and being able to maximize the opportunities that we're given."
And he always dreamed big.
"When growing up in Venezuela, I knew I wanted to do something big. When I was a kid, that was space travel. I was always passionate about traveling and making big things happen."
Today he's channeling his "respect for our planet" – and desire to help do something big – by tackling the problem of plastic in our environment.
"I never imagined I would be where I am today and finding myself working for a large company where we can have an impact on the world… that means the world to me."
Taught the value of respect for others at an early age, he finds he's able to bring people together and unite them on a path to achieving a big, new ambition: creating a circular economy for plastic.
"In a circular economy, used plastic is reused. It's not discarded. What's exciting about my role is to be able to connect potential partners and potential opportunities towards creating a circular economy."
As advanced recycling and bio supply associate director at Dow, Jesus is maximizing the opportunity he's been given to help make sustainable change.
Meet Jesus. One of America's Change Makers.
Jesus' motivation starts with a basic acknowledgement.
"First and foremost, used plastic does not belong in the environment. And the way to change that is creating a demand for the used plastic, to be brought back into the loop. And that's pretty much building the circular economy."
He sees new technologies – called advanced recycling – as a critical pathway to a circular economy. Technologies that break down used plastic into its building blocks to be remade into new plastic. Over and over.
"Advanced recycling is a key enabler. It's creating incentive to bring back that used plastic and be able to use that as a raw material to make new plastics again and again."
Advanced recycling helps tackle the large percentage of plastic that is not being recycled today, particularly hard-to-recycle plastic like lightweight film packaging, tubes, pouches and foams. And it will help industry reach its goal of recycling, reusing or recovering 100% of plastic packaging in the U.S by 2040.
"Our plastics industry has very ambitious goals so used plastic comes back as the raw materials to make new plastic. Today, we do have some of the pieces in place. My role is to bring all those pieces tight and tied together. To bring partners together and create value chains that are at scale and sustainable."
He's been able to accelerate progress by bringing together material suppliers, recyclers, product designers, packagers and others…all working to bring plastics resources into a continuous loop.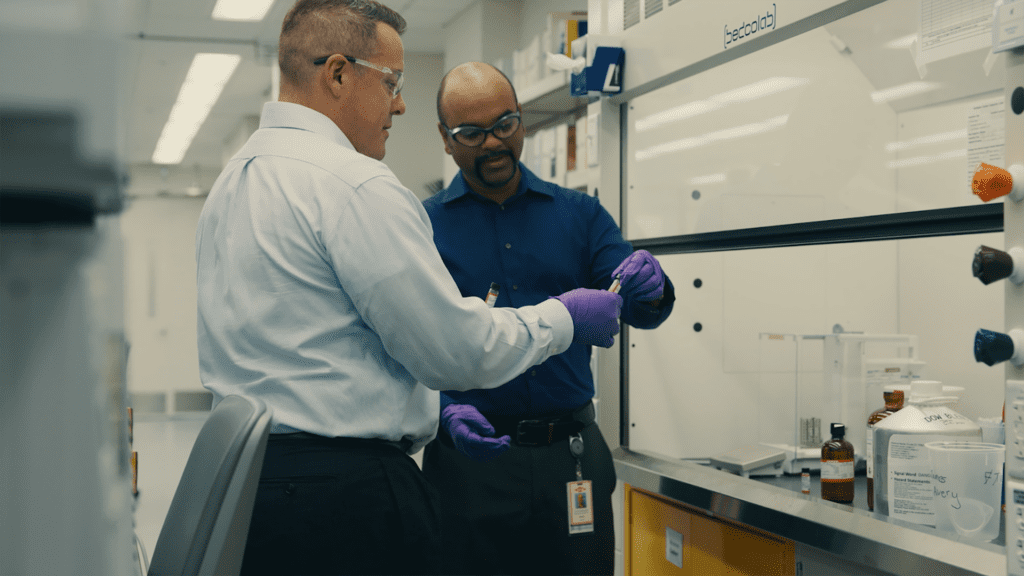 "My involvement in advanced recycling started when we were creating collection programs to take hard-to-recycle plastics and trying to find a home for them. I started working with a lot of partners, trying to come up with new innovative ideas to make things like decking, chairs, plastic wood, roofing, building blocks, coal replacement as energy source, transportation fuels.

And technologies continue to improve so now we're using some of that material as a raw material to feed our system, to be able to provide recycled-content plastic. We are making new plastic out of used plastic that was once considered as just waste."
"It has been fascinating to see the journey from when we had very small-scale demonstration plants and now being able to see them go to a larger scale as we refine the technology. And being able to take a wider range of that hard-to-recycle plastic, that's all making a big difference. And the journey will continue."
And he sees all this as contributing to something he learned a long time ago: "respect for our planet."
"The good news is that we are collaborating very closely in the whole value chain to provide sustained supply of recycled content in our products and replace our use of natural resources. The beauty of advanced recycling is the ability to break down used plastic molecules and bring them back as a raw material. We can make new plastics and replace fossil or virgin plastics."
Sometimes used or even discarded materials have value. Value that Jesus is helping capture.
"When I walk through my community and I see litter of all materials, including plastics, I see a wasted opportunity."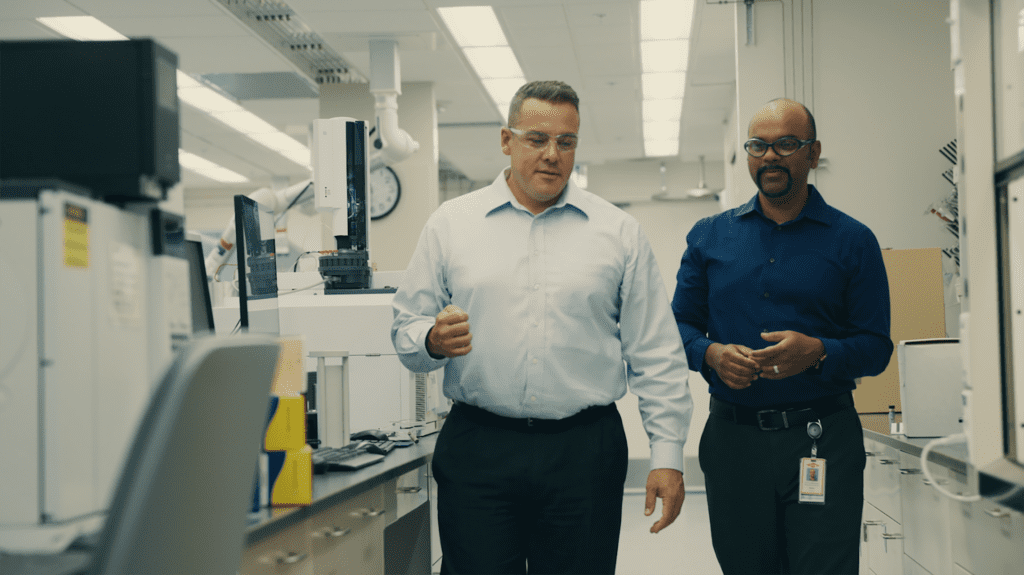 "It's exciting to see so many partners that we're working with coming up with great solutions so used materials have a home and are able to be brought back in the economy."
"That means we don't have to go and use other resources. We already have them. We just have to unlock that value and bring them back as new materials. Including plastics."
We wish Jesus and his partners continued success.