Meet Staci, head of marketing for the consumer business, BASF Performance Materials North America.
It's more than just a stool, according to Staci. It tells a story.
"I'm sitting right now on the first advanced recycled furniture product in the industry."
The stool in question was made in collaboration with a well-known furniture maker. But it's different.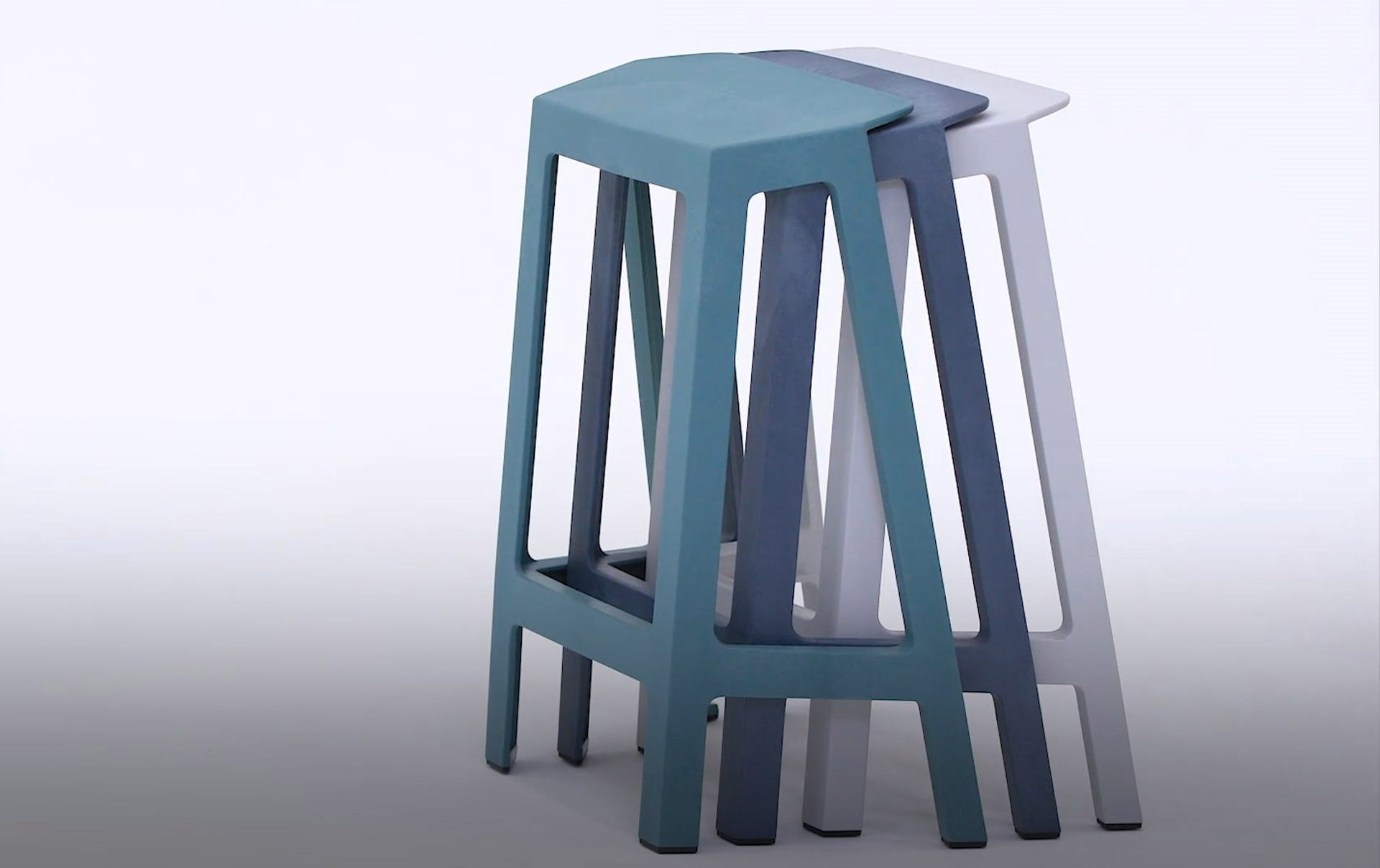 "This stool is produced out of waste material that comes from the electronics industry that we're able to repurpose into a new plastic material. The feedstock that we're using to make the plastic would have been wasted if we were not using it again in a new life. So it's contributing to a circular economy and a new life for the raw material."
That's the beauty of advanced recycling technologies that break down used plastic into its raw materials that can then be remade into new plastic. In a process that can be repeated, again and again. Keeping used materials out of landfills and incinerators.
"If we were to dispose of the material, we would be wasting much of its value. Instead, we use the material in a new way, making it into a new plastic."
Advanced recycling is sort of new. But it's a key part of sustainable solutions.
"Our customer came to us looking for more sustainable options in their product design. They have specific targets related to incorporating sustainability as part of product design. We helped them find a solution in a material that could help them achieve their sustainability targets."
Stools are just the beginning. As head of marketing for consumer business at BASF North America, Staci is making sustainable change in other products that we all rely on, such as appliances, footwear, and power equipment. Through collaboration with some of our nation's biggest companies.
Meet Staci. One of America's Change Makers.
The stool tells a great story about collaboration and sustainability.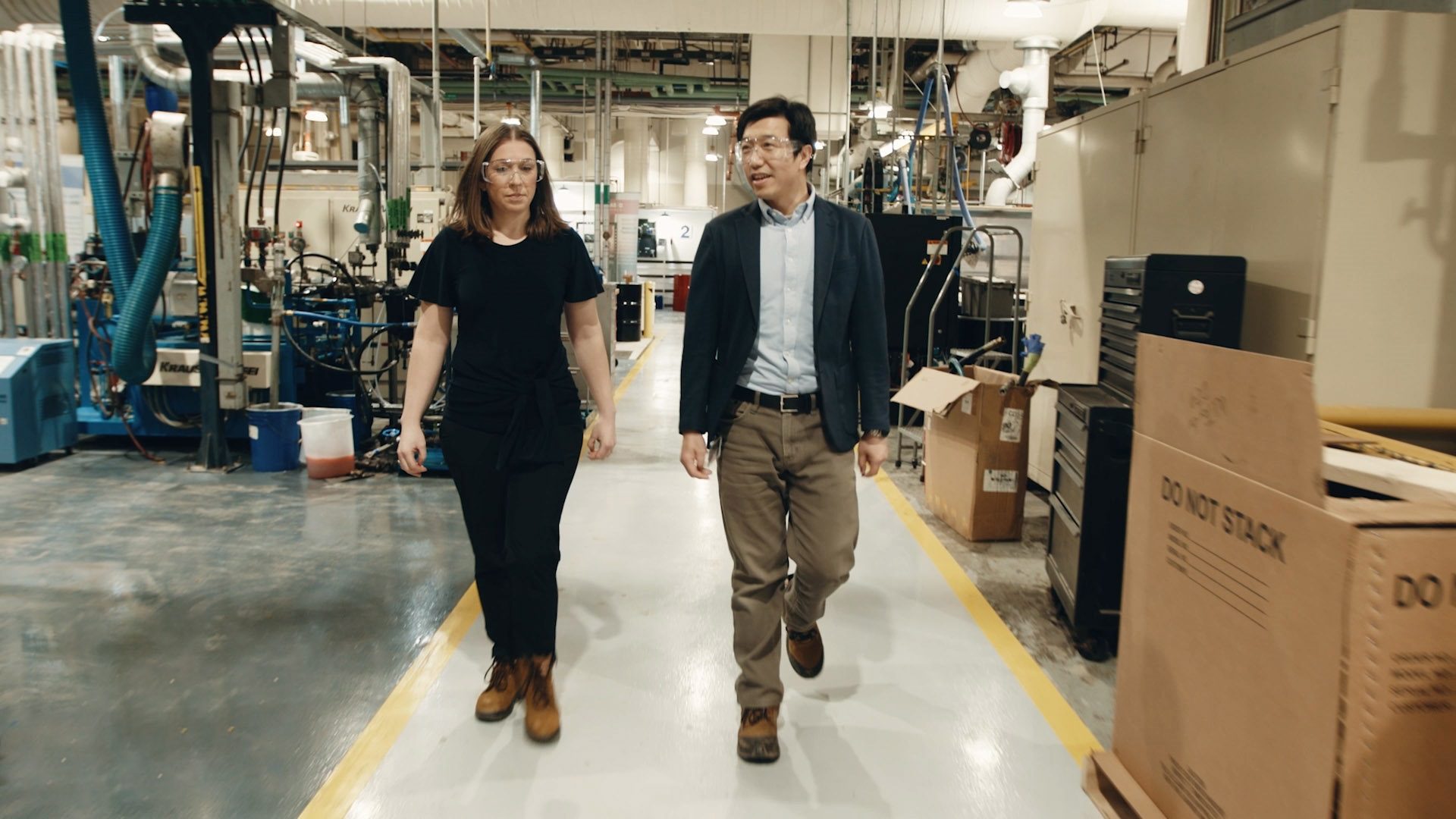 "Furniture designers and materials scientists speak two different languages. But when we actually put the people together, when our customer is talking about design, we're able to translate that into what it means for the material itself. That's really essential to making the collaboration work and to developing new sustainable materials."
Fortunately, with advanced recycling, Staci doesn't need to cut corners on customer demands for quality.
"When our customer came to us looking for a more sustainable solution, one thing that was a no compromise was on the product performance. When we designed the stool that I'm sitting on, it needed to hold my weight and be very durable. It needed to be stackable so it can handle impact and other forces."

"And this stool using the advanced recycling offered no compromise. It's equivalent in performance to a virgin plastic and reduces the carbon emissions and the footprint of the raw material itself."
She notes that the stool not only contributes to sustainability. It also contributes to even more collaboration.
"It also is a great stool for collaboration. In the furniture industry specifically, one of the things that was important to the designers is our new working spaces after all the COVID impacts, with those people coming back to the office."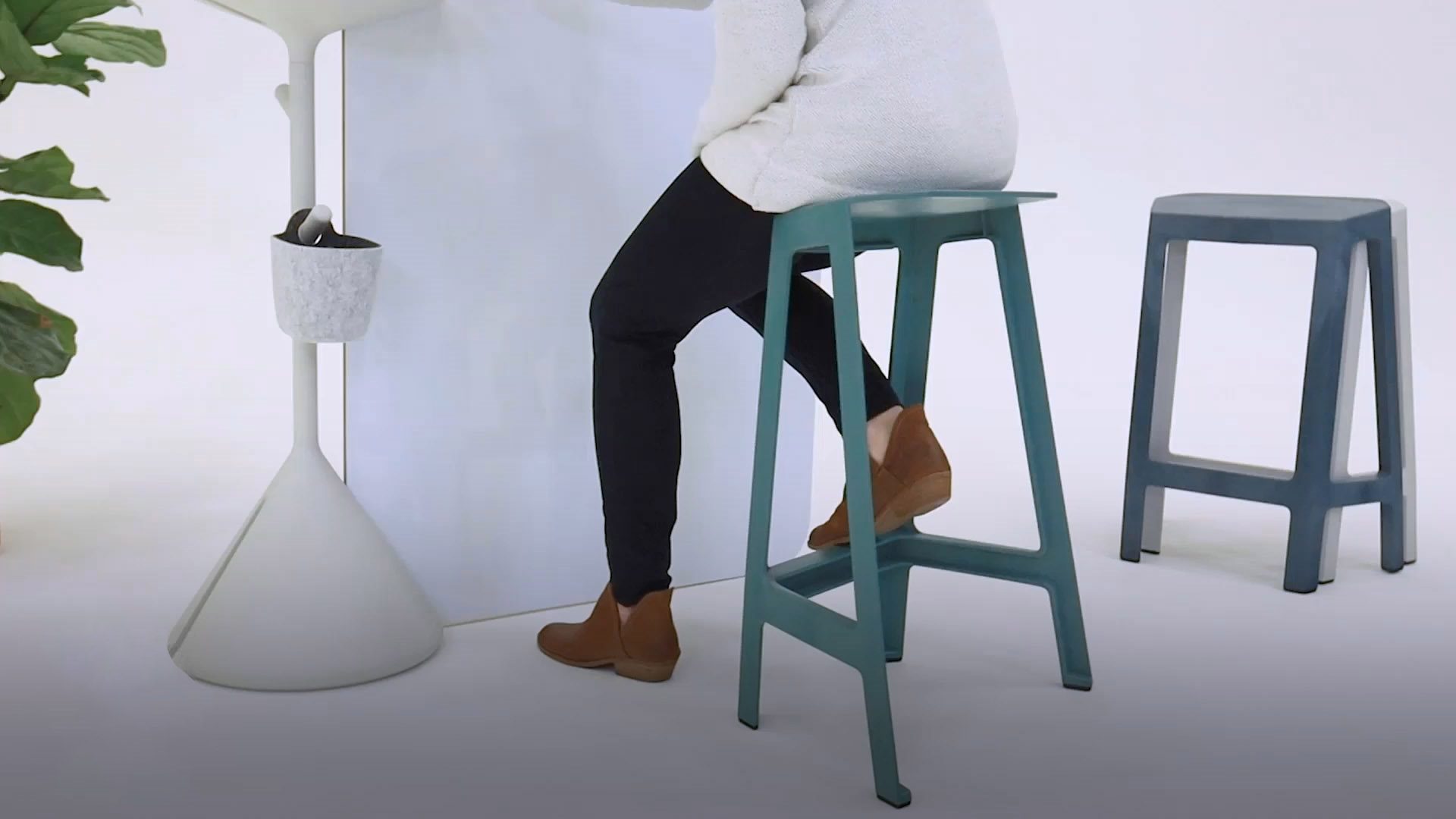 "There's a big trend in design toward collaboration spaces and different ways of working. And so having a product that's lightweight and durable, easy for the user to experience, and more sustainable was really important to them."
Of course, the stool is just one example.
"Sustainability is at the core of all of our products and what we do, whether it be reducing our carbon footprint as we manufacture our products or helping our customers achieve their sustainability goals. Maybe that's an improved insulation for energy efficiency in an appliance, things that will help you as a consumer use less energy in your home or potentially reduce the footprint of the products that we're using."
Staci's focus on sustainability comes naturally.
"I grew up in a farming community and farming is a big part of sustainability. I worked a lot in the summers as a kid with my family, weeding the fields. And I have a very strong passion for the land, the crops that we grow and the planet."
And on farms, pretty much everything comes from the ground and very little goes to waste. And that's stuck with her.
"I always say the carbons that come out of the ground are already out of the ground. We should use them as much as we can. There's a lot of potential to reuse material, be it in traditional mechanical recycling or in advanced recycling."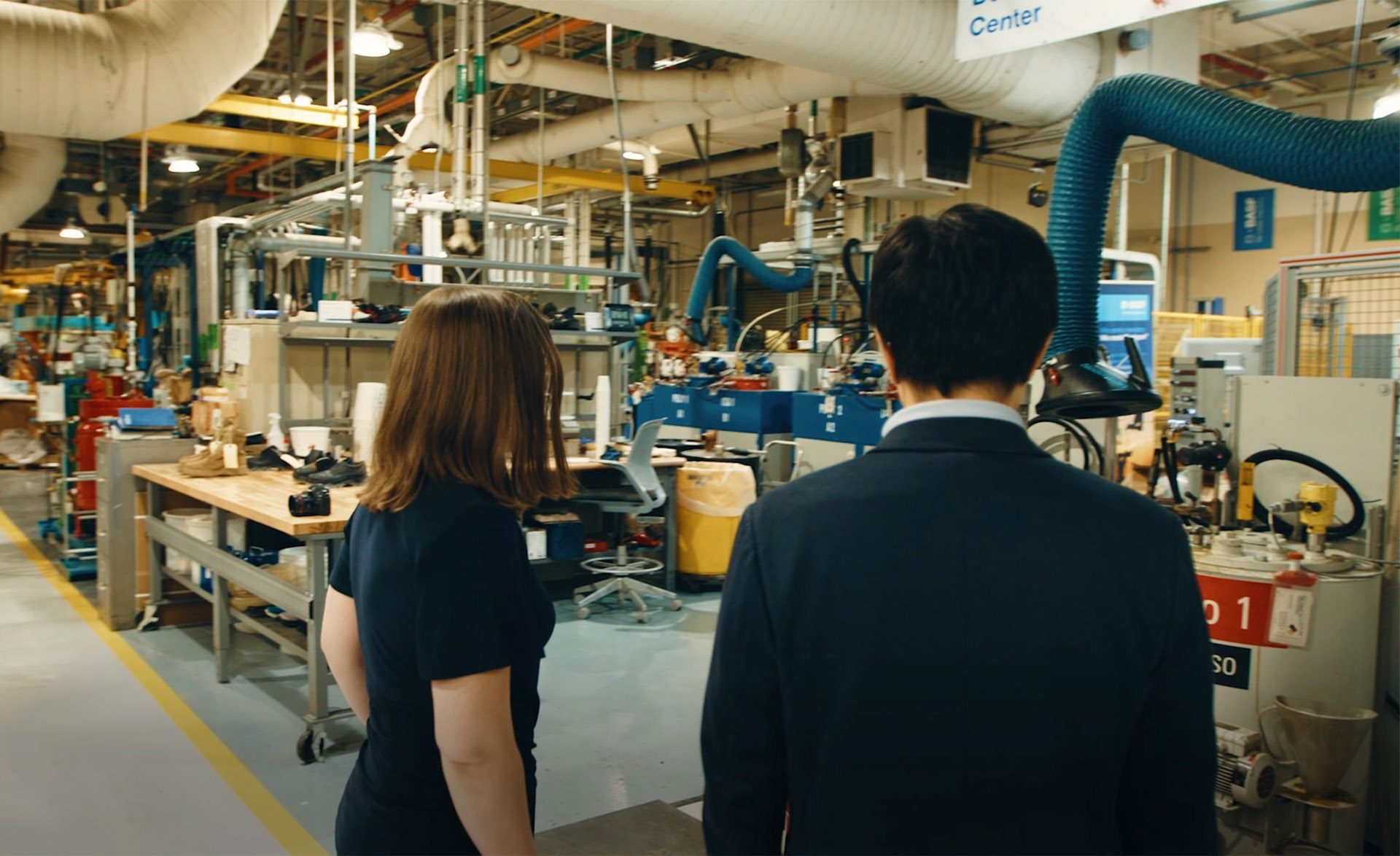 "We should change our mindset to say, what else could we do with this material? Could we use that as a feedstock, or could we use that to make something else? If we shift our mindset from this material is waste to this material is valuable, how can we use it? That's when we'll develop a lot of really interesting new technologies."
Like advanced recycling.
We wish Staci continued success.