How many ways are there to solve the answer to a math problem? Usually more than one, right? In the same way, lots of innovative products and business models are helping us find answers to solve the problem of plastic waste. By rethinking things a bit, we can reuse and recycle plastic items, and move toward a more circular economy for plastic.
It's up to each of us to educate ourselves and choose products that best fit our daily lifestyles, then responsibly use, reuse and recycle those products. Check out some of the companies and reusable plastic products that are making a difference: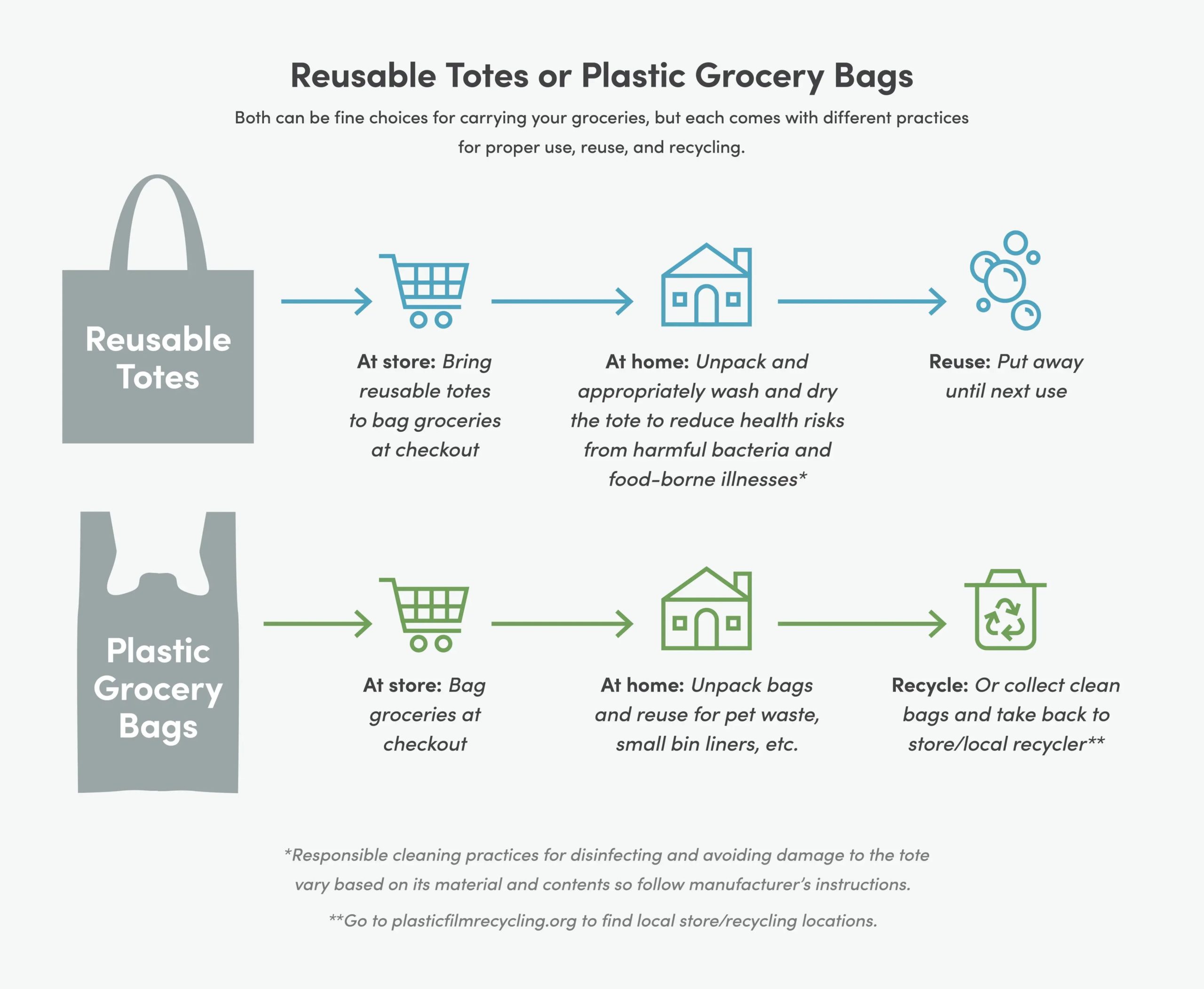 No matter what product or packaging you choose — reusable, multi-use or single-use — consider its sustainability and overall lifecycle impacts. How can you reuse or recycle something to extend its purpose? For example, think about reusing a plastic grocery bag to clean up after pets, as a trash-can liner, as packing material, to put inside a shoe to help maintain its shape, or as a plant protector in bad weather.
If you can't reuse it, recycle it! It's easier than you may think. Find recycling drop-off locations for bags and other plastic film packaging here. There are many ways to get to the same answer — try some of these ideas to reduce your plastic waste at home.
Continue to visit America's Plastic Makers: Making Sustainable ChangeSM to learn more about how innovative products and business models can play a role in achieving a more circular economy for plastics — and help end plastic waste.