Purpose-driven work is one of the reasons employees look for careers in sustainability – but finding that initial spark can be difficult. This episode explores the dynamic perspectives of women working on plastics sustainability and the experiences that ignited their passion for STEM education … all driving innovative solutions at their places of work.
On This Episode:
Monika
Kleczek

, E-Commerce Market Manager, NOVA Chemicals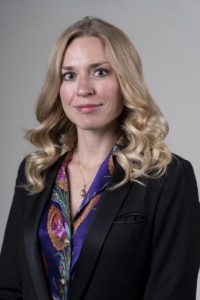 Monika Kleczek is a Market Manager for NOVA Chemicals' polyethylene business. Specifically, she helps lead company engagement in the E-commerce packaging market where she drives innovative product and application development projects with a strong focus on sustainability, including recyclable packaging and inclusion of post-consumer rPE.
Her previous roles include Circular Economy Market Manager, Technical Service Specialist and Product Development Research Scientist. Education: PhD, Chemical and Materials Engineering, Queen's University and HonBSc, Chemistry, University of Toronto. 
Angie Johnson, Environmental Health and Safety Manager, Alterra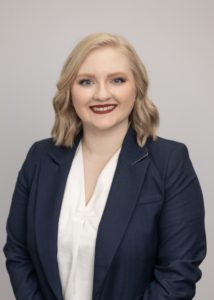 Angie Johnson is the Environmental, Health & Safety Manager at Alterra, and joined the team in July 2021. Previously, Angie worked in the EHS field for 8 years within various industries.
She has her Bachelor's in Safety Management from Slippery Rock University and her Master's in ESH Management from the University of Findlay. Angie joined Alterra because she is passionate about working for a company that is on the cutting edge of industry efforts to increase environmental sustainability.
Maria, Process Engineer, Alterra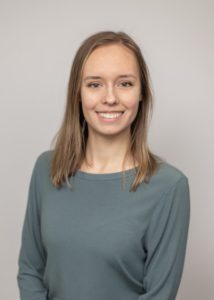 Maria Belicak graduated from Ohio State with a Chemical Engineering degree. She previously worked at Marathon Petroleum as a refining engineer intern. However, she found her true passion for sustainability and innovation at Alterra.
Her favorite thing about coming to work is that all the employees are inclusive and supportive, helping her learn as she assists the team in operations and capital projects as a process engineer.
Mia Quinn, Senior Director, Public Affairs at American Chemistry Council
Mia Quinn leads efforts to communicate the plastics industry's major sustainability initiatives. She works to bring together experts to share insights in key areas of sustainability, including public policy, product design, recycling and infrastructure. 
She is passionate about collaboration, clear communication and engaging audiences to learn more about innovation and modern solutions for our communities and our country. 
Mia has a degree in political science from Washington University in St. Louis. She grew up in the suburbs of Denver, Colorado and is a lifelong Denver Broncos fan. She lives in Northern Virginia with her husband and two sons.