What if there were a recycling process that could reuse plastic over and over in a repeatable loop?
Well… there is.
An Oregon company is collecting polystyrene and breaking it down into its most basic form, then making new polystyrene packaging and products that have shown the same quality and durability as the original plastic. It's similar to the process used to recycle aluminum cans. When the new polystyrene packaging or product is collected for recycling, it can go through the same process. Again. And again.
In other words, once created, the molecules can be reused over and over to become useful polystyrene packaging or other products. The process keeps the molecules in play.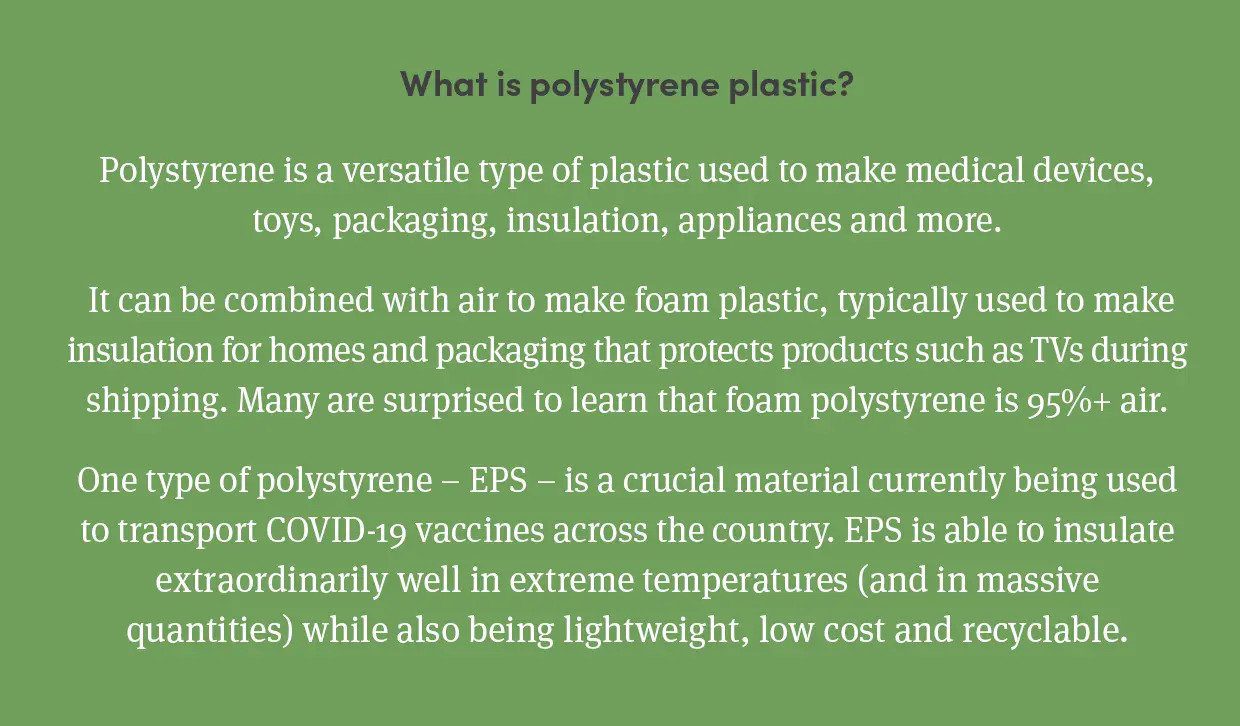 The company is called Regenyx, a joint venture between American Styrenics (AmSty) and Agilyx.
The joint venture provides AmSty with a source of recycled polystyrene that has been converted from used polystyrene. Many of AmSty's customers have pledged to use more recycled plastic in their packaging and products. And it gives Agilyx an outlet for the polystyrene it recycles.
Regenyx is a great example of a business deploying burgeoning technologies known as "advanced plastic recycling." Unlike traditional recycling in which plastics are mechanically reprocessed, this type of recycling breaks down polystyrene into its original form. From there, it can be used to create multiple products. These include new plastic cups, plates and food packaging, commercial products like the interior of a refrigerator, waxes, transportation fuels and more. This means plastic stays in productive use rather than being wasted.
Creating polystyrene this way reduces its carbon footprint by up to 50% according to Regenyx, and, of course, helps keep it out of landfills and the environment.
The Regenyx facility is able to process 10 tons of polystyrene per day, which is collected through various drop-off and take-back programs. AmSty, Agilyx, and INEOS Styrolution have announced plans to develop a larger regional facility outside of Chicago to process up to 100 tons per day. This new facility represents a significant step towards expanding the use of the innovative circular recycling process.
Perhaps in a community near you.
Continue to visit America's Plastic Makers: Making Sustainable ChangeSM to learn more about how communities, companies, and brands are turning used plastics into valuable resources to make new products.