America's Plastic Makers® hope to spark a movement that builds on growing efforts to eliminate ocean plastics and to end plastic waste.
Plastic waste does not obey boundaries — it readily spreads throughout our communities and global environment. Similarly, community actions to manage waste can have positive impacts beyond local borders.
Local actions can have global benefits. Here's a brief focus on a few great examples.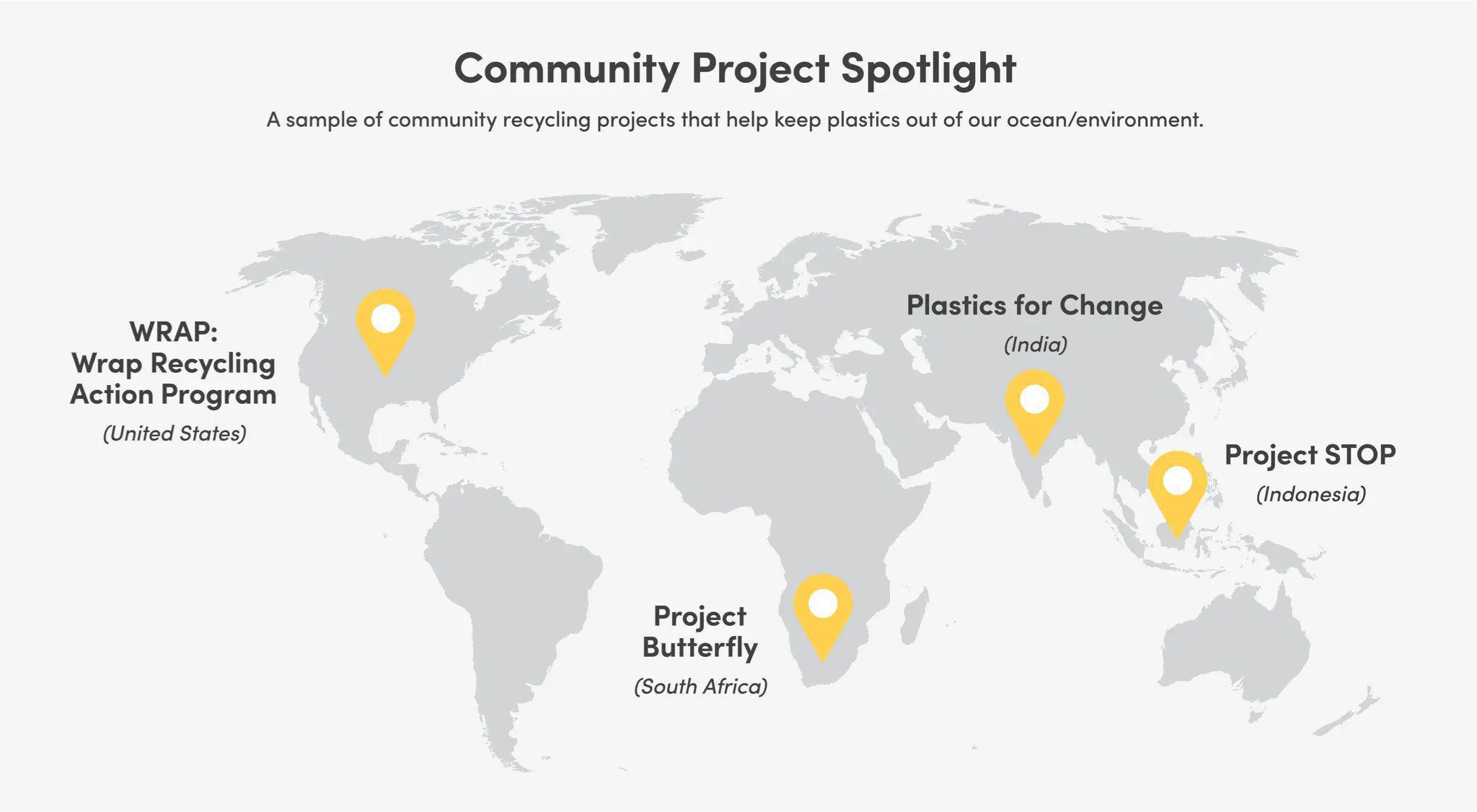 Project STOP (Indonesia)
Launched in 2017, Project STOP is an initiative to create circular economy solutions to ocean plastics by partnering with communities in Southeast Asia that lack waste management and where large amounts of used plastics enter our ocean.
Project STOP creates sustainable, low-cost, replicable waste systems that help keep used plastics out of our ocean. The initiative creates circular systems where the majority of hard-to-recycle waste is recycled into new products, lowering the financial burden of the waste system on the city.
Existing local initiatives and informal waste pickers are supported and integrated into the systems. Proceeds are kept by the local community. Project STOP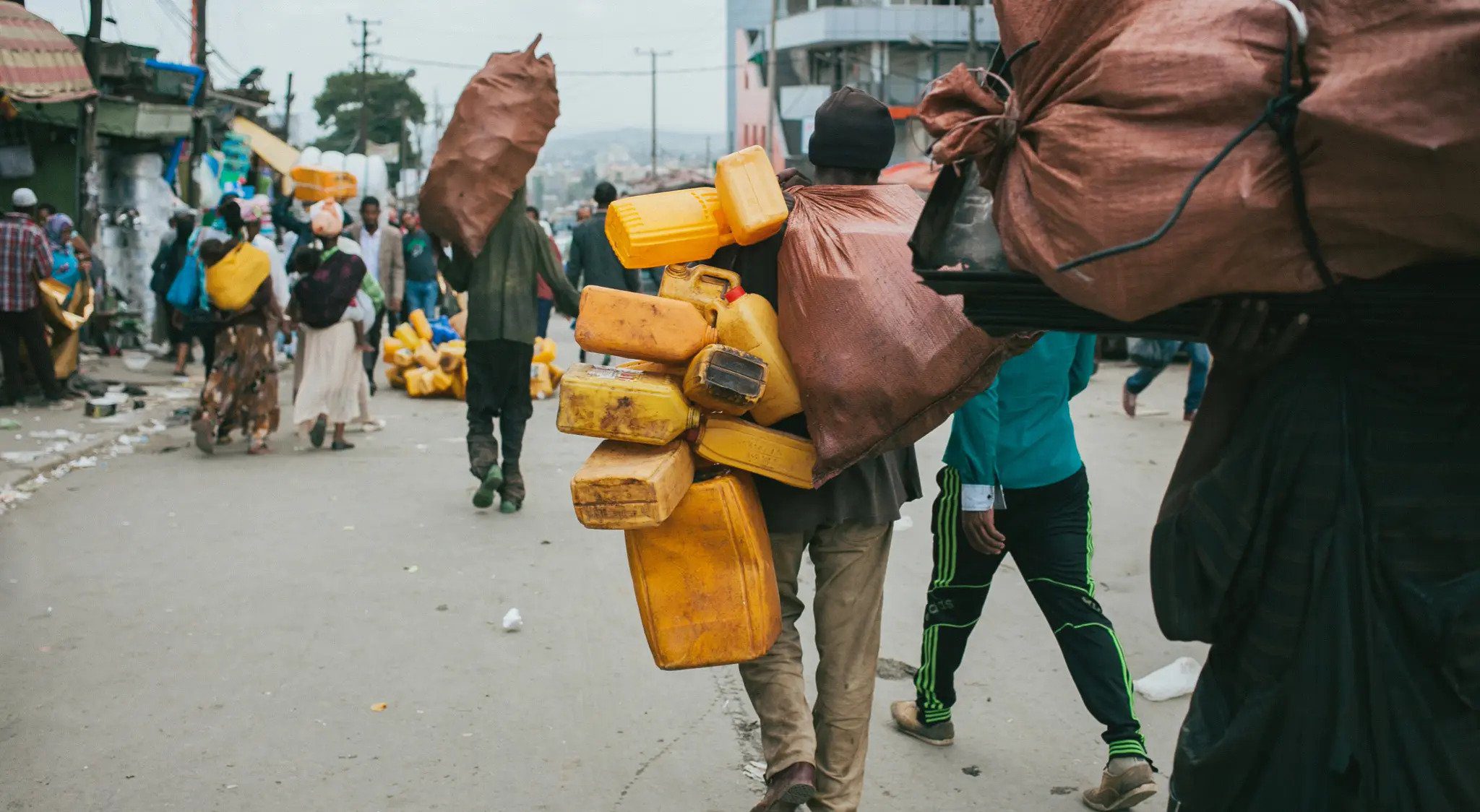 Project Butterfly (Africa)
Introduced in 2017 in a community in Johannesburg, South Africa, Project Butterfly works with nonprofit organizations and local communities to tackle poor waste management through education, clean-ups and innovation-focused initiatives. Creating a new program to empower local entrepreneurs, Project Butterfly helps "Wastepreneurs" generate income through collecting and exchanging recyclable waste, keeping the material in the plastics value chain.
At the heart of Project Butterfly is the idea that waste can be repurposed into products with social and economic value. Advancing a circular economy in South Africa, this initiative redesigns, recycles, reuses and remanufactures to keep materials at their highest-value use for as long as possible. Project Butterfly has expanded into other parts of Africa, including Nairobi, Kenya.
WRAP – Wrap Recycling Action Program (United States)
Lightweight plastic bags and wraps use less material than alternatives. However, when not collected for recycling, they can easily be picked up by the wind and transported throughout our communities.
To keep plastic waste out of the environment and in productive use, the Wrap Recycling Action Program works with recycling advocates to encourage the return of plastic bags and wraps to community retail stores in more than 18,000 locations in the United States. More than a billion pounds of post-consumer plastic bags/wraps/film were recycled in 2017. WRAP
Plastics for Change (India)
Plastics for Change brings recycling infrastructure to communities in developing regions and creates jobs for some of the most marginalized members of society.
Connecting local waste pickers to global markets, the company has developed a marketplace to deliver a consistent supply of recycled plastics for reuse by brand companies. The initiative helps create better livelihoods for the urban poor in multiple communities by providing waste pickers with access to fair market prices and brand companies, while keeping used plastics out of the ocean.
The initiative is helping transition the consumer goods industry toward a circular economy. As one major brand company noted: "Plastic can be a force for good. By partnering with Plastics for Change, we can set fair conditions and prices, and give access to global markets." Plastics for Change
A multitude of sustained community actions, big and small, that lead to global progress. That's how we'll solve the plastic waste problem.