On this episode of Sustainably Speaking, we're revealing how the world of sports and entertainment can become more sustainable. We're joined by Head of Sustainability for the Atlanta Hawks Basketball Team Sofi Armenakian who helped the Hawks' State Farm Arena become the first sports and live entertainment venue in the world to receive TRUE (Total Resource Use and Efficiency) platinum certification.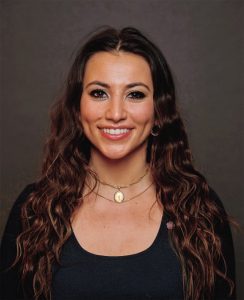 Sofi Armenakian, Head of Sustainability, Atlanta Hawks and State Farm Arena 
Sofi Armenakian joined the Hawks and State Farm Arena in 2020 and currently is the Head of Sustainability. As she oversees the sustainability department for the award-winning venue, she was the first employee in the organization to be tasked with leading sustainability efforts with a focus on zero-waste operations for the franchise and the first person to hold a title in sustainability across the NBA. Her focus in her role is in three key areas including environment social and governance (ESG), guest and employee engagement as well as future of sustainable operations, which lie in automation. In Oct. 2022, Armenakian was recognized by industry publication Sports Business Journal as one of 10 Executives to Watch in Sports Sustainability and was in the class of the 2022 All-Stars through VenuesNow.    
In summer of 2022, she led the Hawks and State Farm Arena's joint efforts in the launching of GOAL (Green Operations and Advanced Leadership) in partnership with OakView Group and Fenway Sports Group. As of the end of 2022, GOAL has 25 founding members across the country.  
Under her supervision, State Farm Arena became the first sports and entertainment venue in the world to earn TRUE (Total Resource Use and Efficiency) Platinum certification for zero waste in April 2022 and was the first to be re-certified in April 2023. In achieving TRUE Platinum, the venue earned near the maximum number of points from a variety of categories including: redesign, reduce, reuse, compost (re-earth), recycle, zero waste reporting, diversion (min. 90%), zero waste purchasing, leadership, training, zero waste analysis, upstream management, hazardous waste prevention, closed loop system and innovation. In 2021, State Farm Arena also hosted the first-ever zero-waste NBA All-Star Game and delivered the first TRUE certified sporting event in the world (Hawks' Eastern Conference First Round Game 4 versus the New York Knicks on May 30).   
Prior to joining the Hawks, she worked as the Conversion and Sustainability Manager for Mercedes-Benz Stadium as part of AMB Sports & Entertainment. During her time with AMB Sports & Entertainment she created the sustainability department to help start the venue's journey to becoming zero waste. To grow awareness and encourage fans to participate in zero waste efforts, Armenakian created "Recycle & Win" (RaW), a surprise-and-delight engagement with fans who were seen in the act of recycling while attending the venue. 'Recycle and Win' was implemented into all events hosted at Mercedes-Benz Stadium from 2018-2020. These events included Super Bowl LIII, the 2018 MLS Cup and MLS All-Star Games, the 2018 College Football National Championship, all Atlanta Falcons games and all Atlanta United games. In addition, the venue hosted various collegiate bowl games and various concerts. 
Before transitioning into sports and entertainment, she worked for ESSEX Consulting Group Inc. as a business development and marketing director, focusing on data-driven sustainability solutions. Prior to energy consulting, she worked in retail as a general manager, district trainer and recruiter. 
Sofi is a board member at CHaRM (Center for Hard to Recycle Materials) and regularly volunteers with CHaRM and Trees Atlanta. 
Born in Armenia, Sofi is trilingual and speaks English, German and Armenian. She graduated from Georgia State University and resides in Atlanta.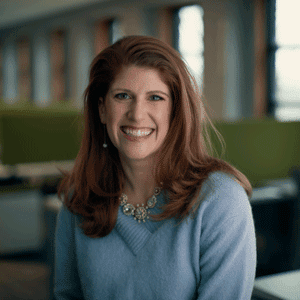 Mia Quinn, Senior Director, Public Affairs at American Chemistry Council  
Mia Quinn leads efforts to communicate the plastics industry's major sustainability initiatives. She works to bring together experts to share insights in key areas of sustainability, including public policy, product design, recycling, and infrastructure.  
She is passionate about collaboration, clear communication, and engaging audiences to learn more about innovation and modern solutions for our communities and our country.  
Mia has a degree in political science from Washington University in St. Louis. She grew up in the suburbs of Denver, Colorado and is a lifelong Denver Broncos fan. She lives in Northern Virginia with her husband and two sons.