Connectivity is critical to driving equitable economic growth, yet 2.7 billion people still cannot access the internet. And many struggle with slow, costly and unreliable connections. Greater connectivity and innovative solutions for a resilient infrastructure can unlock opportunities in education, healthcare, business and other sectors. This episode features the tools – and the experts – helping foster healthy connections between people, greater equity across the globe and more efficient use of resources.
On This Episode:
Dr. Rennisha Wickham, Senior Marketing Manager, Dow
Rennisha Wickham is a Senior Marketing Manager in Dow's Packaging and Specialty Plastics business. She is also an inclusion and diversity champion, driving a culture of inclusion and empowering her internal and external partners to cultivate a diverse community of critical thinkers that can solve the world's most challenging problems.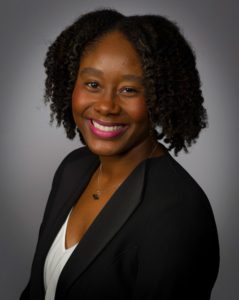 Rennisha joined Dow in 2012 in R&D, where she made contributions to a number of technical projects including the development of functionalized polymers, non-extrusion-based process technologies, sustainable polyolefin solutions for resilient flooring, and elastomers for medium voltage insulation. Rennisha transitioned to Dow's Technical Service and Development (TS&D) group in 2015, where she leveraged core R&D strengths to deliver high performing technologies for the transportation market and drove growth through distribution channel partners. Rennisha later transitioned to Customer Management in 2018, where she drove growth across transportation, consumer, flooring, artificial turf, and wire and cable markets.

Rennisha has a Bachelor of Science in chemistry from Virginia State University and a Ph.D. in chemistry from University of Maryland in 2012. She holds six patents and is the author of a number of internal and external publications.
 
Kyle Fleming, Director of the Virgin Islands Energy Office and Water and Power Authority (WAPA) Board Chairman
In 2016, Kyle Fleming returned to his home on St. Croix, USVI to fulfill his professional goal of transforming the energy sector within the USVI. Upon his return, he took on the role as Director of Operations of a regional residential, commercial, & utility-scale solar developer in the territory.
Following Hurricane Irma and Maria, Mr. Fleming developed and deployed solar plus battery storage systems territory-wide which relieved the dependence on generators for many Virgin Islanders suffering through the extended black-outs. Mr. Fleming has continued to impact the Energy Profile of the territory as Director of Virgin Islands Energy Office.
As Director, Mr. Fleming has focused policy and program development around the following core pillars: Sustainability, Resiliency, Work-Force Development, and Efficient Energy Resource Utilization. In 2021 Mr. Fleming was elected Chairman of the Virgin Islands Water and Power Authority's governing board. During his tenure, he has focused on disrupting the traditional power plant mentality of the operation and shifting to an Energy as a Service strategy to better serve the evolving energy needs of the community as a whole.
Mia Quinn, Senior Director, Public Affairs at American Chemistry Council
Mia Quinn leads efforts to communicate the plastics industry's major sustainability initiatives. She works to bring together experts to share insights in key areas of sustainability, including public policy, product design, recycling and infrastructure. 
She is passionate about collaboration, clear communication and engaging audiences to learn more about innovation and modern solutions for our communities and our country. 
Mia has a degree in political science from Washington University in St. Louis. She grew up in the suburbs of Denver, Colorado and is a lifelong Denver Broncos fan. She lives in Northern Virginia with her husband and two sons.